Do you like the article?
Share it with others —
post a
link
to it!
14,000 trading robots in the MetaTrader Market
38 178
2
The largest store of ready-made applications for algo-trading now features 13,970 products. This includes 4,800 robots, 6,500 indicators, 2,400 utilities and other solutions. Almost half of the applications (6,000) are available for rent. Also, a quarter of the total number of products (3,800) can be downloaded for free.
MetaTrader Market is the only official online store of trading robots for MetaTrader platforms. Any trader will definitely find the desired application among the thousands of trend and countertrend Expert Advisors, scalping tools, neural network robots and martingale systems.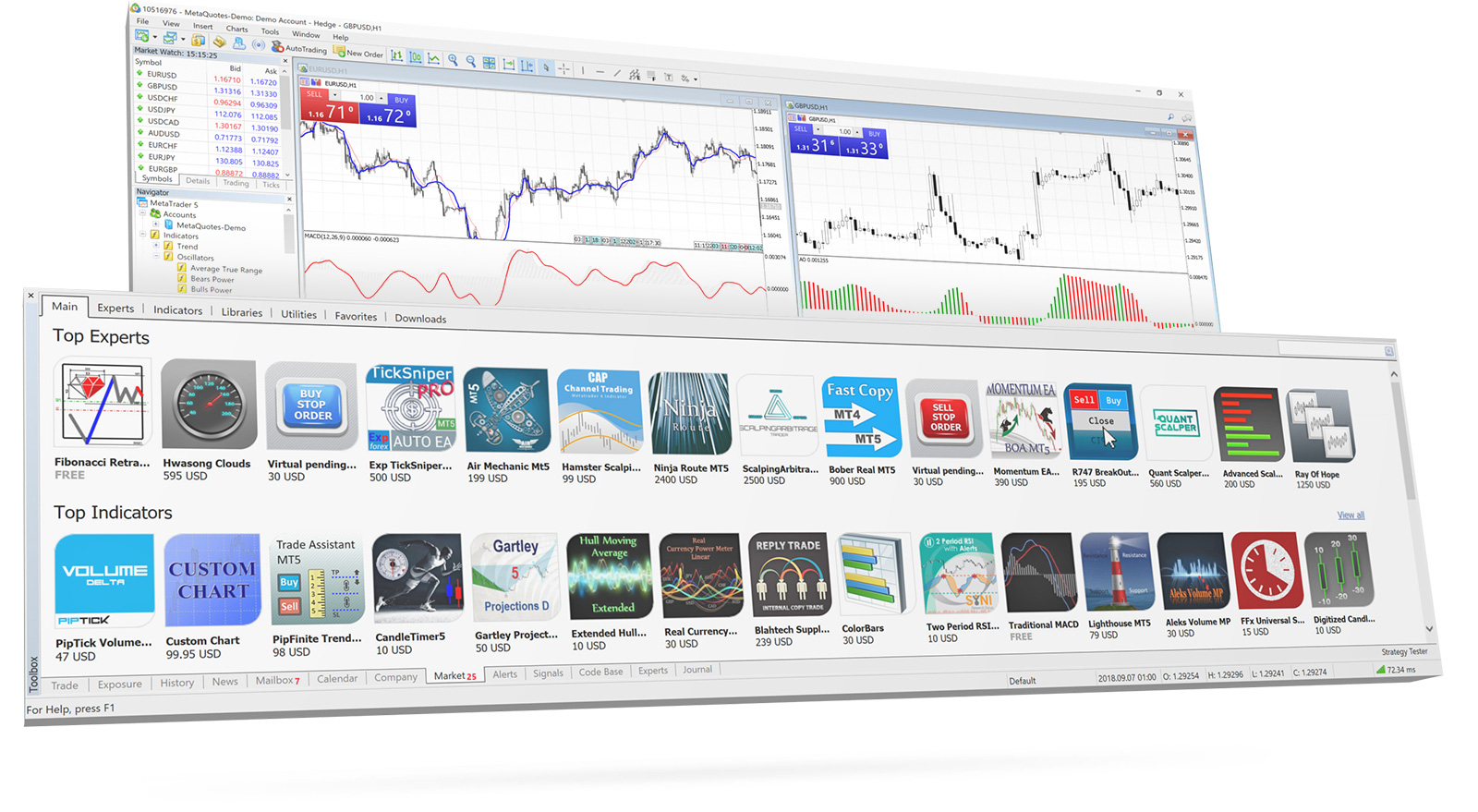 The service popularity can be explained by a number of factors, including the following:

The Market is a single trading robot and indicator selling point, known to every trader.
Integration with the MetaTrader platforms: an application can be purchased and launched straight from the trading terminal.

Support for popular payment systems, including PayPal and ePayments.

Secure purchasing procedure: every purchase is protected by a unique installation code and can work only on the buyer's PC.

The ability to download and test trading robots before purchasing. Every product featured in the Market is provided with a demo version, which enables pre-purchase testing in the Strategy Tester and evaluation of application performance on historical data.
Visit the Market and choose a ready-made solution for your specific trading style!
Translated from Russian by MetaQuotes Ltd.
Original article: https://www.mql5.com/ru/articles/5194

Custom presentation of trading history and creation of report diagrams
The article describes custom methods for assessing the trading history. Two classes have been written for downloading and analyzing history. The first of them collects the trading history and represents it as a summary table. The second one deals with statistics: it calculates a number of variables and builds charts for a more efficient evaluation of trading results.

Trading account monitoring is an indispensable trader's tool
Trading account monitoring provides a detailed report on all completed deals. All trading statistics are collected automatically and provided to you as easy-to-understand diagrams and graphs.

Universal RSI indicator for working in two directions simultaneously
When developing trading algorithms, we often encounter a problem: how to determine where a trend/flat begins and ends? In this article, we try to create a universal indicator, in which we try to combine signals for different types of strategies. We will try to simplify the process of obtaining trade signals in an expert as much as possible. An example of combining several indicators in one will be given.

Expert Advisor featuring GUI: Adding functionality (part II)
This is the second part of the article showing the development of a multi-symbol signal Expert Advisor for manual trading. We have already created the graphical interface. It is now time to connect it with the program's functionality.

You are missing trading opportunities:
Free trading apps
Free Forex VPS for 24 hours
Over 8,000 signals for copying
Economic news for exploring financial markets
Registration Log in
If you do not have an account, please
register