Real author:
Nick A. Zhilin
A trend indicator of the series of indicators without averaging.

Yellow color occurs when the trend changes. The growing trend colors the line in purple, and falling trend - in pink.
This indicator was first implemented in MQL4 and published in CodeBase at mql4.com on 12.09.2007.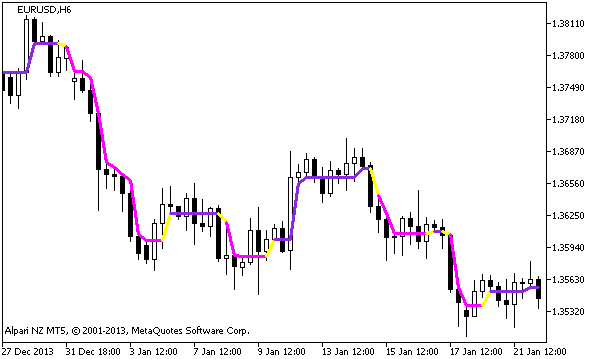 Figure 1. The DynamicRS_C indicator