Real author:
Kim Igor V. aka KimIV
The indicator predicts daily price ranges and draws them as filled rectangles.

This indicator shows the current day support and resistance levels forecast on the bases of the previous day price levels. The formula for calculating the levels are described in Thomas Demark's The New Science of Technical Analysis.
Originally this indicator has been written in MQL4 and was first published in the Code Base at mql4.com on 24.09.2007.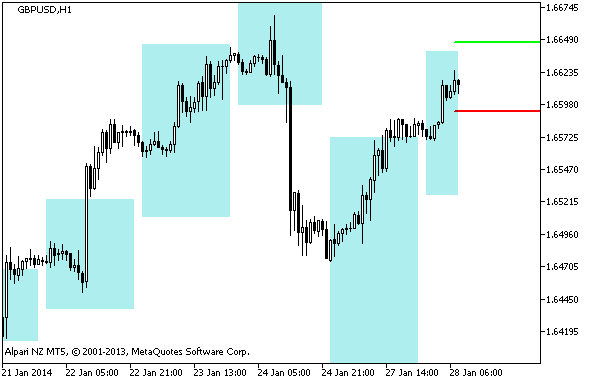 Figure 1. Indicator i-DRProjections