Real author:
Nick Bilak
A trend indicator that uses the Standard Deviation.

The author believes that it is one of the most interesting modifications of Bollinger Bands. It shows the standard deviation in the bar representation.
Originally this indicator has been written in MQL4 and was first published in the Code Base at mql4.com on 01.01.2007.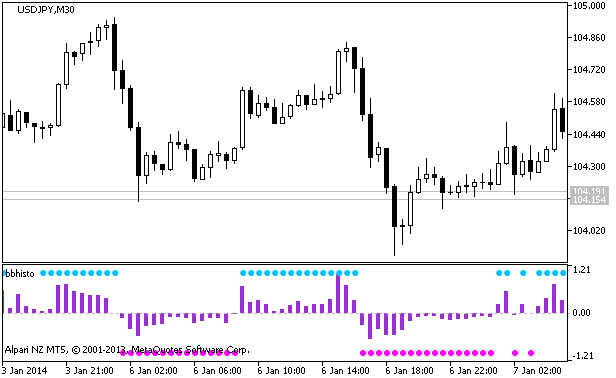 Figure 1. The bbhisto indicator