The VR Alert NT5 indicator warns the trader about the price reaching a specified level.
This is a lite version with open source. The full version is available on the Market. It can track prices as well as other indicators.
The indicator has been developed as an assistant when you wait for a breakout of an important price level, which can take hours or even days. With this indicator, you do not need to constantly monitor your terminal. The indicator alerts of a level breakdown or of the specified time using the selected method.
Monitoring charts for a prolonged time causes most traders to have "Blurred eyes". This makes them miss really good signals while looking at their trading strategies, and, conversely, see their signals where there is nothing to see.
Advantages
Works with the price
Easy to install and configure
Levels can be dragged along the chart using the mouse
Any trading instruments and timeframes
Sound notification - the terminal will play a short melody attracting the attention of the trader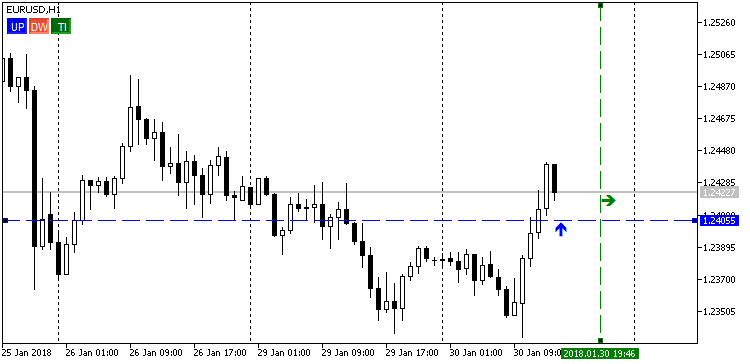 Other versions of the program