Real author: Andrey Matvievskiy
A simple trend indicator based on the smoothed Average Directional Movement Index. The uptrend is marked by a lime bar, if the plus line of ADX is above its minus line. The bar is red if the position of the lines is the opposite. Thick bar with a growing ADX is an indication of trend strengthening. A thin bar with a falling ADX indicates its weakening.
This indicator was first implemented in MQL4 and published in Code Base at mql4.com on 22.07.2009.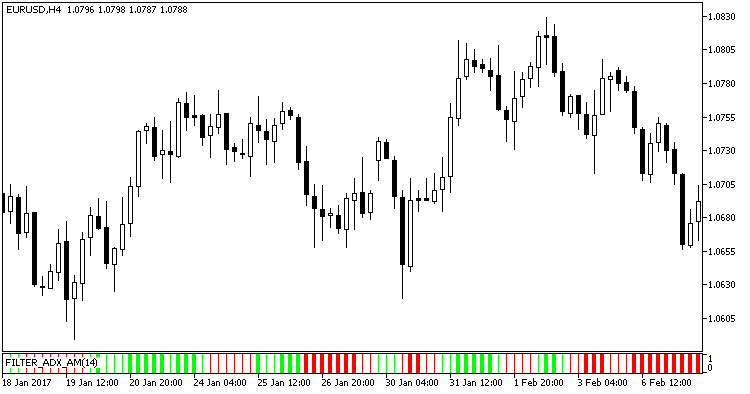 Fig1. The FILTER_ADX_AM indicator