RSI EA — trading based on overbought/oversold zones determined by the iRSI (Relative Strength Index, RSI) indicator.
Author of the idea is Siti Latifah, author of the MQL5 code is barabashkakvn.
The Expert Advisor will buy when the RSI indicator enters the oversold zone, and will sell when RSI enters the overbought zone.
OpenBUY, OpenSELL — now you can configure only buy, only sell or both directions.
CloseBySignal — you should set Stop Loss or Take Profit if ClosebySignal = false.
An example of a buy signal: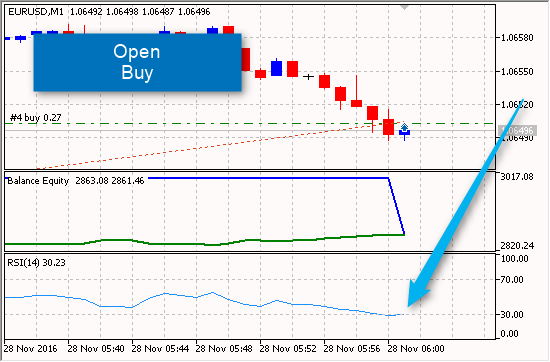 An example of a sell signal: