Analysis of bars, if they contain N consecutive bars of the same type.
Author of idea — ... Rick D. ... ., author of MQL5 code — barabashkakvn.
An example of the strategy: find N consecutive bullish bars, the body of each bar is greater than the previous one. This gives a sell signal.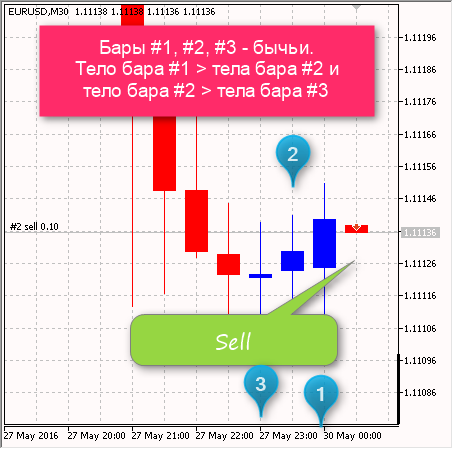 N consecutive bearish bars with the body of which greater than previous, give a buy signal.