This indicator is a hybrid of the SATL (Slow Adaptive Trend Line) digital filter and the JMA analog adaptive averaging.
This average is calculated the following way:
JSATL[bar] = JMA(SATL(PRICE[bar]))

where:
SATL() — value of the SATL digital filter;
JMA() — JMA adaptive smoothing algorithm;
PRICE[] — price series value.
bar — current bar index.
Additional JMA smoothing is used to prevent the indicator actuating at each random market movement.
The indicator uses CJJMA class of the SmoothAlgorithms.mqh library. Working with that class was described in details in the article "Averaging Price Series for Intermediate Calculations Without Using Additional Buffers".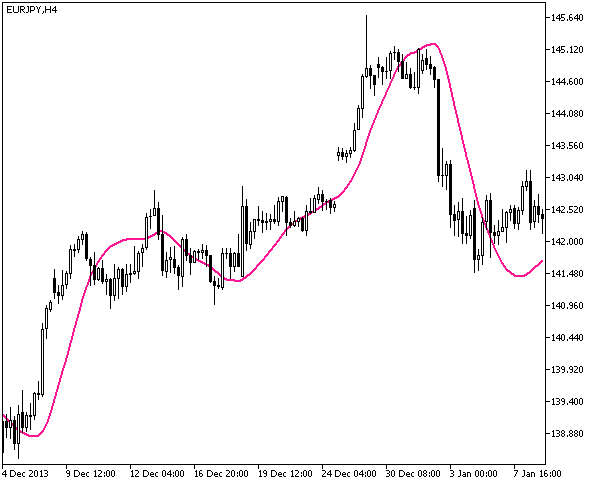 Fig.1. The JSatl indicator