The real author:
S.B.T.
The indicator is calculated on the basis of currency pair volatility displaying the nearest support and resistance level depending on the trend direction. It can be used as a trend indicator.
This indicator was first implemented in MQL4 and published in Code Base on 18.09.2007.
The indicator uses SmoothAlgorithms.mqh library classes (must be copied to the terminal_data_folder\MQL5\Include). The use of the classes was thoroughly described in the article "Averaging Price Series for Intermediate Calculations Without Using Additional Buffers".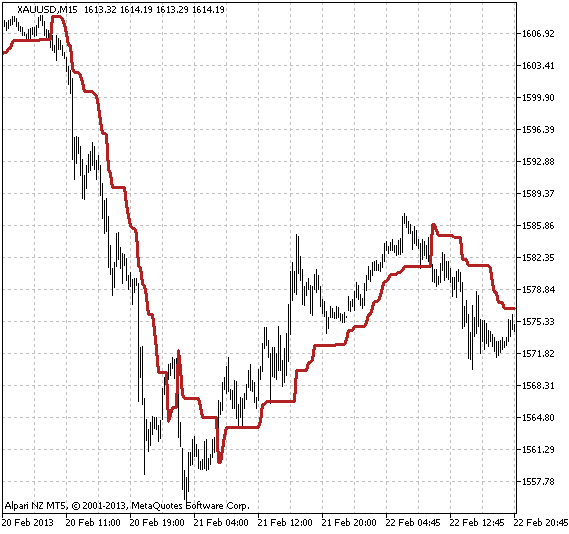 Fig.1 The VolatilityPivot indicator