The real author:
MrPip
The fractal adaptive Moving Average by John Ehlers. Version 1.1 7/17/2006. The RPeriod indicator input parameter (length) will be forcibly equal to even number. Odd numbers of the parameter will be decreased to the following even number.
The simplest appliance of this indicator is use of FractalAMA orange line and its purple signal line crossing.
This indicator was first implemented in MQL4 and published in Code Base at mql4.com on 27.11.2008.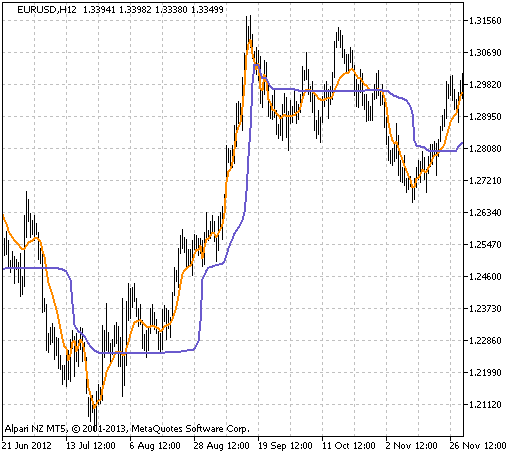 Fig.1 The FractalAMA indicator