Semaphore signal indicator based on the Elliott_Wave_Oscillator indicator algorithm.
Input Parameters:


input ENUM_MODE Mode=MODE1; 
input Smooth_Method MA_Method1=MODE_SMA_; 
input int Length1=5; 
input int Phase1=15; 


input Applied_price_ IPC1=PRICE_MEDIAN_;
input Smooth_Method MA_Method2=MODE_JJMA; 
input int Length2=35; 
input int Phase2=15;  


input Applied_price_ IPC2=PRICE_MEDIAN_;
input int Shift=0; 
input bool Sign=true; 

The indicator uses the classes of SmoothAlgorithms.mqh library (copy it to <terminal_data_folder>\MQL5\Include). The use of the classes was thoroughly described in the article
"Averaging Price Series for Intermediate Calculations Without Using Additional Buffers"
.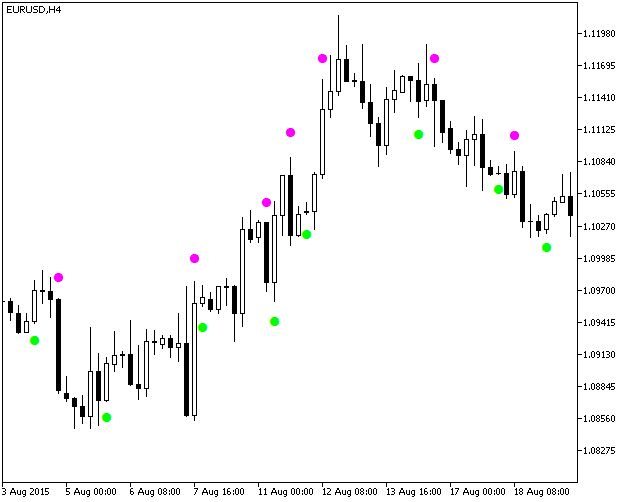 Fig.1. Elliott_Wave_Oscillator_Sign