Real author:
FXMatics.com
The average of ATR (AATR) is a simple but efficient indicator to use for confirmation with any Price Action strategy. It compares ATR with its moving average.
The confirmation rule is simple: if the ATR line crosses its average from bottom up, you should analyze the price action or open an order based on your signal. For a more convenient display, the indicator is implemented in the form of a cloud. The yellow color of the indicator means that ATR is above its average, dark blue appears when ATR falls below its average.
The indicator uses SmoothAlgorithms.mqh library classes (copy it to <terminal_data_folder>\MQL5\Include). The use of the classes was thoroughly described in the article "Averaging Price Series for Intermediate Calculations Without Using Additional Buffers".
The indicator has originally been written in MQL4 and was first published in the Code Base on 04.01.2016.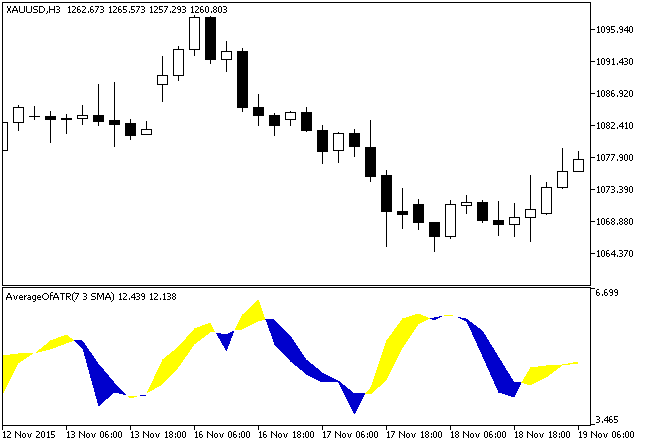 Fig.1. The AverageOfATR indicator