Real author:
fxborg
Description:
The indicator shows the entry point that follows the reversal bar.
Display:
blue/red mark - indicates that a reversal has occurred;
blue/red arrow - reversal bar;
blue/red line - shows the middle of the range, which was formed after the reversal bar.
Originally this indicator has been written in MQL4 and was first published in the Code Base on 13.07.2015.
Image: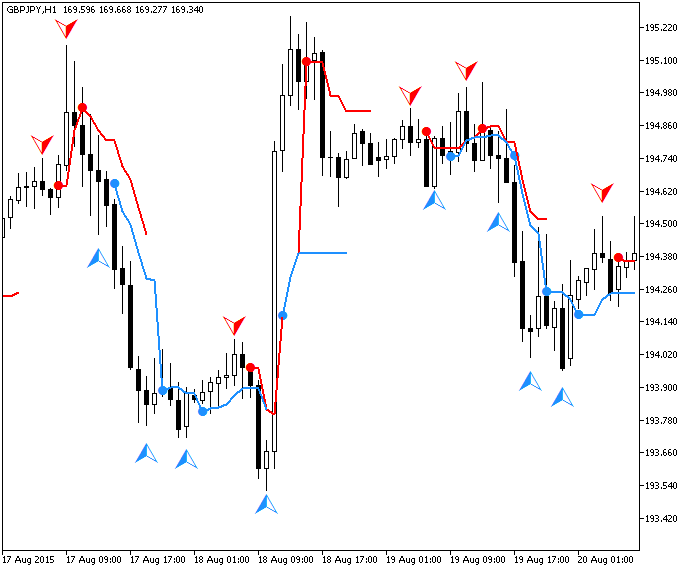 Figure 1. The ReversalNavi indicator