Real author:
Rafael Jimenez Tocino
The indicator helps to determine the beginning and end of trends on the basis of the slope of the "matches" lines and the color of their heads.
The slope of these lines shows the evolution of the price trend. This shows the strength of the trend, whether it continues, or we need to prepare for a change of the direction.
Each match represents a line between the open price of a bar and the close price of the next one. In contrast to the author's version, in this indicator the distance between the opening price and closing price is not a single bar, but the number of bars, located at a distance determined by the input parameter of the indicator:


input uint iPeriod=10;

This makes the indicator more versatile in use. This option is suitable for intraday trading (scalping, swing) on small timeframes (M1/H1).
Originally this indicator has been written in MQL4 and was first published in the Code Base on 23.12.2015.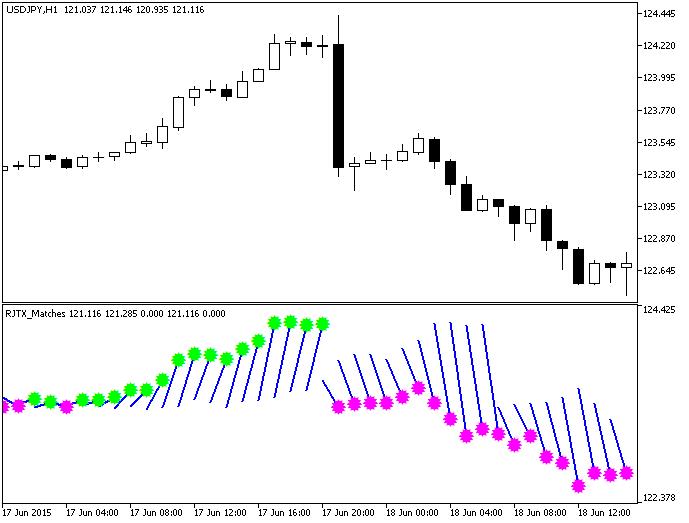 Figure 1. The RJTX_Matches indicator