The Dots indicator is based on an indicator developed by TrendLaboratory in 2006. The indicator shows current trend direction by placing colored dots on the main chart. Blue dots indicate an uptrend, red dots indicate a downtrend.
The indicator's calculations are not based on the standart indicators of the MetaTrader platform. The calculation is based on cosine of a price change angle. The trader can set several input parameters of the indicator:


input uint Length = 10;                
input uint Filter = 0;                 
input Applied_price_ IPC=PRICE_CLOSE_; 
input int PriceShift=0;                
input int Shift=0;                     

Originally this indicator has been written in MQL4 and was first published in the Code Base on 09.06.2015.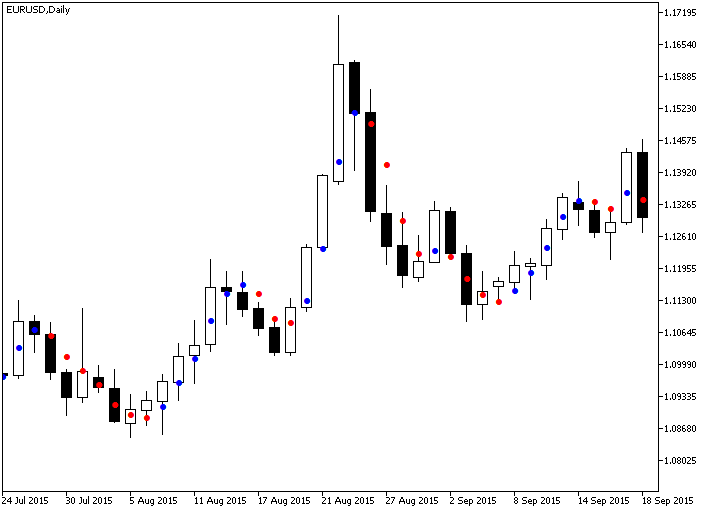 Fig.1. The Dots indicator