The real author:
Yuriy Tokman
The candlesticks combinations are taken from the book by Elder "Japanese candlesticks".
The given indicator displays the following candlestick combinations:
Bullish hammer;
Bullish engulfing;
Bullish dark cloud cover;
Dodge;
Bearish cloud gap;
Bearish dark cloud cover;
Bearish engulfing;
Bearish hammer.
This indicator was first implemented in MQL4 and published in Code Base at mql4.com on 15.09.2008.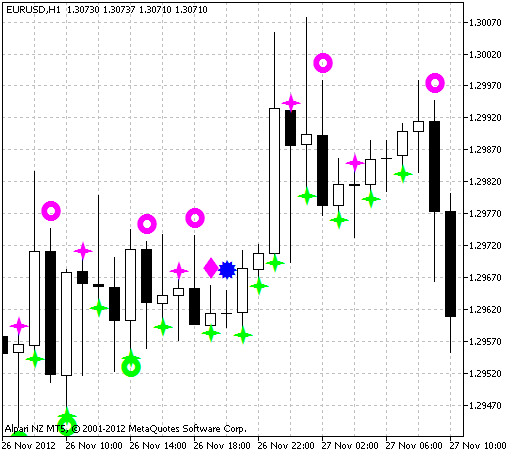 Fig.1 The ytg_Japan_Candles indicator