The real author:
Talex
The trend indicator drawn on the basis of the Bollinger Bands. The indicator is written by the book by J. Bollinger "Bollinger on Bollinger Bands".
The interpretation of the indicator is simple. The indicator histogram displays the position of price in relation to Bollinger Bands. The exit of the indicator line beyond the limits of -25 or +25 means the exit beyond low or upper line of bands respectively.
This indicator was first implemented in MQL4 and published in Code Base on 30.09.2008.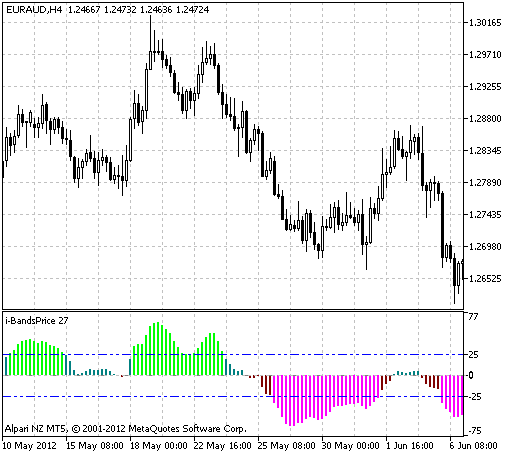 Fig.1 The i-BandsPrice indicator