Real author:
MetaQuotes
The ZeroLAG MA indicator is a Moving Average with zero lag. This indicator was introduced in Technical Analysis of Stocks and Commodities magazine, April 2000.
Formula:
ZeroLAG MA(i) = 2*MA(Price, P1, i) - MA(MA( Price, P1, i), P2, i)

where:
MA — Moving Average;
Price — applied price;
P1 — period of Moving Average for first smoothing;
P2 — period of Moving Average for second smoothing.
Indicator uses the СMoving_Average class of the SmoothAlgorithms.mqh library. Working with that class was described in details in the article "Averaging Price Series for Intermediate Calculations Without Using Additional Buffers".
Originally this indicator has been written in MQL4 and was first published in the Code Base on 25.10.2006.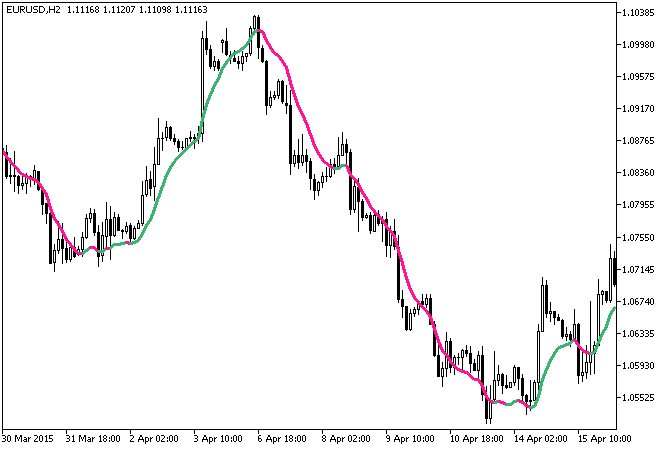 Fig.1. The ColorZeroLAG_MA indicator