When using the CCI, it is important to know where was the indicator positioned between the boundary bar values by the highest/lowest value. Two indicator lines have been added to the code (one for High values, other for Low values). Correlation coefficient is also present as a parameter.
The indicator uses SmoothAlgorithms.mqh library classes (copy it to <terminal_data_folder>\MQL5\Include). The use of the classes was thoroughly described in the article "Averaging Price Series for Intermediate Calculations Without Using Additional Buffers".
Originally this indicator has been written in MQL4 and was first published in the Code Base on 16.03.2015.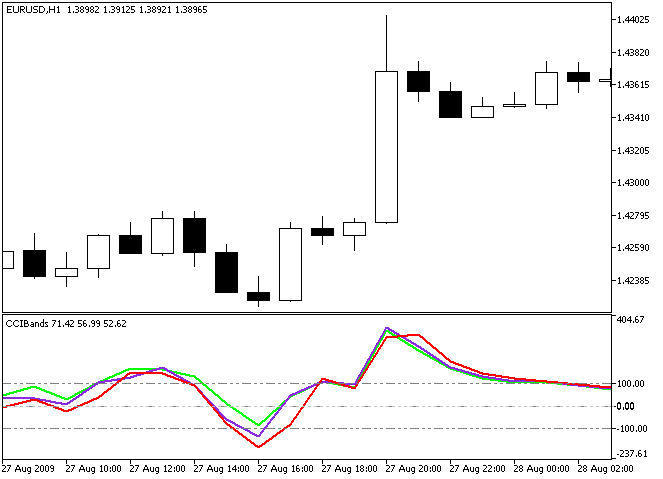 Fig.1. The CCIBands indicator