Sixty Moving Averages with gradually changing period on a single chart.
Indicator input parameters:
input

 Smooth_Method XMA_Method=

MODE_EMA

; input uint StartLength=2; 
input uint StartStep=2;   
input uint EndStep=6;     
input int XPhase=15;      
                          
                          
input Applied_price_ IPC=PRICE_QUARTER_;
input int Shift=0;      
input int PriceShift=0; 

The indicator uses the classes of the SmoothAlgorithms.mqh library. Working with these classes was described in details in the article "Averaging Price Series for Intermediate Calculations Without Using Additional Buffers".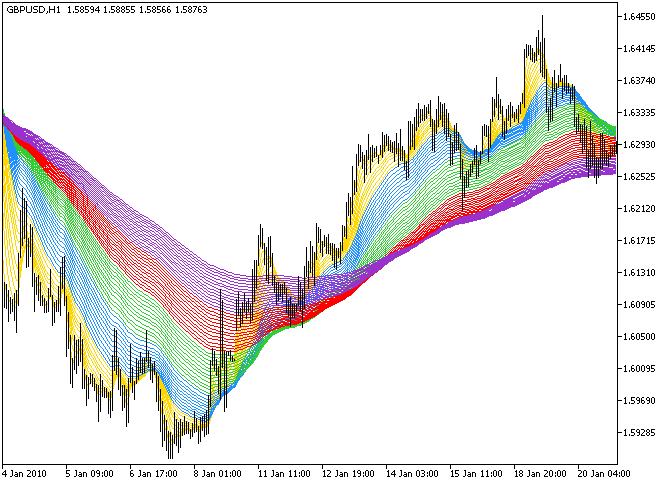 Fig.1. The Rainbow indicator