Original author:
Oreshkin A.V.
A Fractal indicator with extended functionality.
You can specify the number of candlesticks on each side for fractal determination, and also the minimum difference between extreme points and adjacent peaks:


input uint LeftCount=10; 
input uint RightCount=2; 
input uint MinDiff=10;   
input int  UpLable=217;
input int  DnLable=218;
The original code has been published in Code Base on 27.12.2012.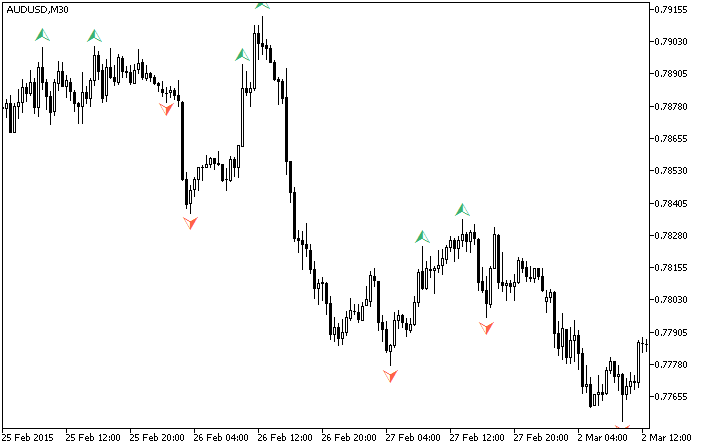 Fig. 1. The MI_Fractal indicator