The real author:
Andrey Matvievskiy
Trend indicator that displays "weak" bars. The trend direction is determined by thick bars color and the possible rollback when thin bars of the indicator occur.
This indicator was first implemented in MQL4 and published in Code Base at mql4.com on 29.03.2010.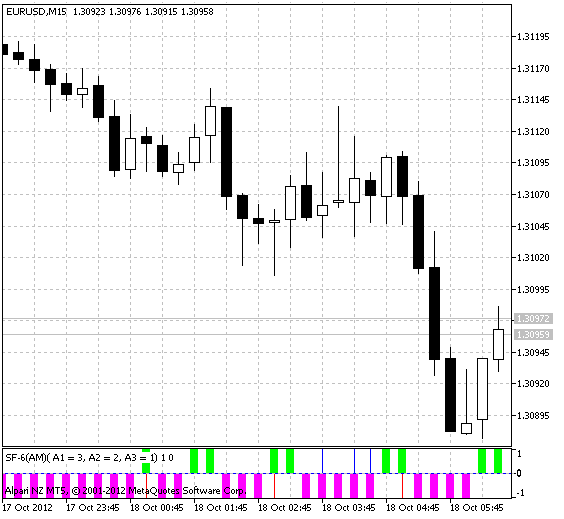 Fig.1 The SF-6(AM) indicator.