The real author:
sanyooooook
The VFractals indicator marks the fractal level formed on the bar with the volume larger than the average volume of the last 3 bars to the fractal.
This indicator was first implemented in MQL4 and published in CodeBase in mql4.com on 10.06.2010.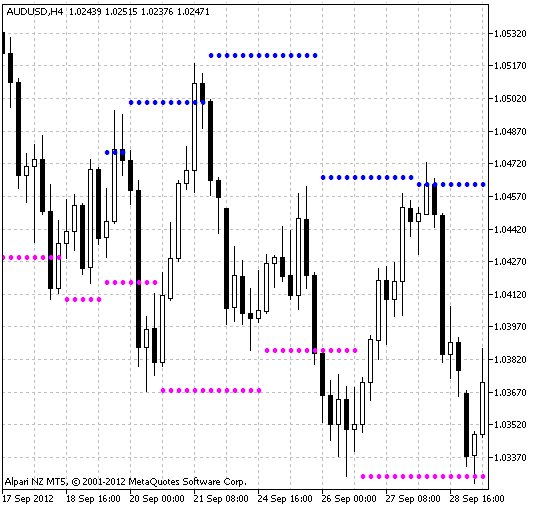 Fig.1 The VFractals indicator.