Real author:
Khlystov Vladimir
Volume indicator. The histogram displays volumes of a price chart, and red lines shows their averaging.
If the histogram is above the mean level, it changes to bright green. If volumes are below the mean level, the histogram turns gray.
The indicator uses SmoothAlgorithms.mqh library classes (must be copied to the terminal_data_folder\MQL5\Include). The use of the classes was thoroughly described in the article "Averaging Price Series for Intermediate Calculations Without Using Additional Buffers".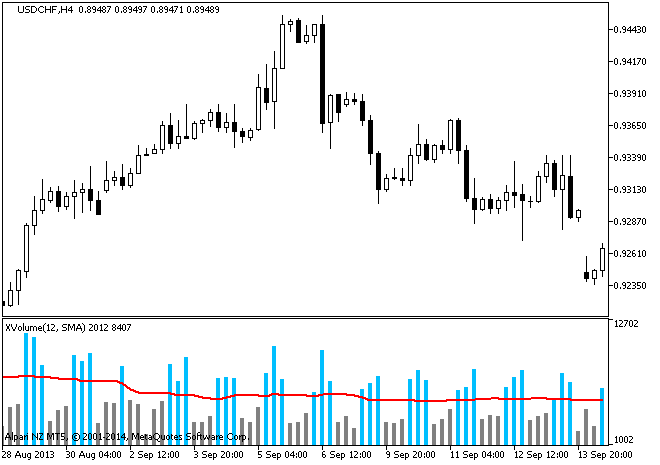 Fig.1. XVolume Indicator