Classic exponential Moving Average with the ability to use real numbers as the averaging period.
In the EMA_.mq5 indicator the ability to throw this indicator to other indicators is realized. The EMA.mq5 indicator doesn't have such peculiarity.
The indicator uses SmoothAlgorithms.mqh library classes (must be copied to the terminal_data_folder\MQL5\Include). The use of the classes was thoroughly described in the article "Averaging price series for intermediate calculations without using additional buffers".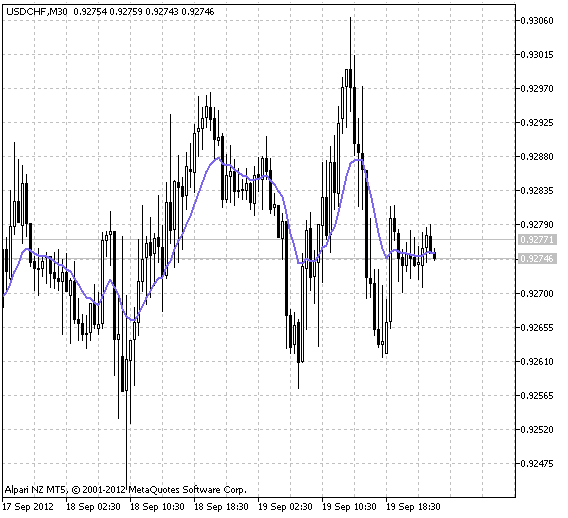 Fig.1 The EMA indicator