The Expert Advisor is rewritten from MQL4, the author is Serg_ASV, link to the source - https://www.mql5.com/ru/code/7464.
How it works
If the price moves 'Shift' points or more for one tick, a position is opened in the direction opposite to the movement of the price. As the position is profitable (at any minimum value), it closes.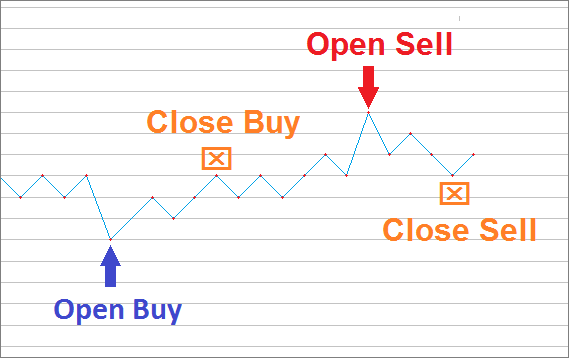 How it works means that Shift value is 3, spread is equal to 2.
Parameters
Lots - Position volume.
Shift - Price change to open a position.
Limit - Loss value in points to close a position.

Note
The Expert Advisor testing in the strategy tester is likely to be unreliable. It must be tested on a demo account.