The CandleTrend indicator displays price movement directions from six different timeframes: H4, H8, H12, Daily, Weekly, Monthly. Downtrend paints squares in red, uptrend - in green.
Indicator input parameters:


input color  UpColor=LimeGreen;
input color  DnColor=Red;
input color  ZrColor=Gray;
input int    FontSize=11;       
input type_font FontType=Font14; 
input ENUM_BASE_CORNER  WhatCorner=CORNER_LEFT_LOWER; 
input uint Y_=20;                                     
input uint X_=5;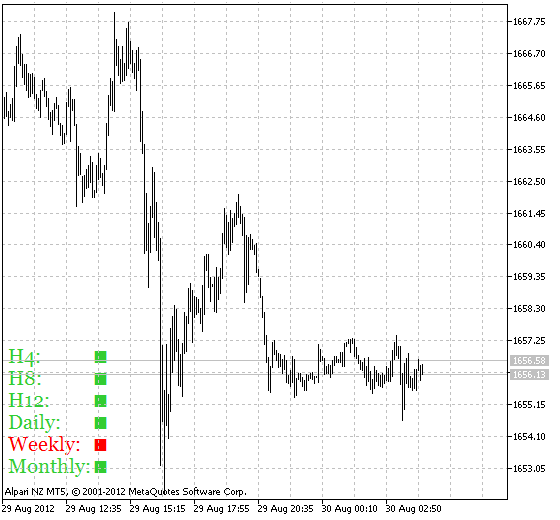 Fig.1 The CandleTrend Indicator
Place GetFontName.mqh library file to the 'terminal_directory\MQL5\Include' folder.