Real author:
andreybs
The indicator shows the current reference prices of the current market state. This is necessary for determining flat market.
The indicator is based on fractal smoothing (known as FRAMA http://kroufr.ru/content/view/6138/81/ - in Russian) having a discrete filter that removes minor price movements when the relative flat movement does not exceed the square of the interval dimension in the specified interval.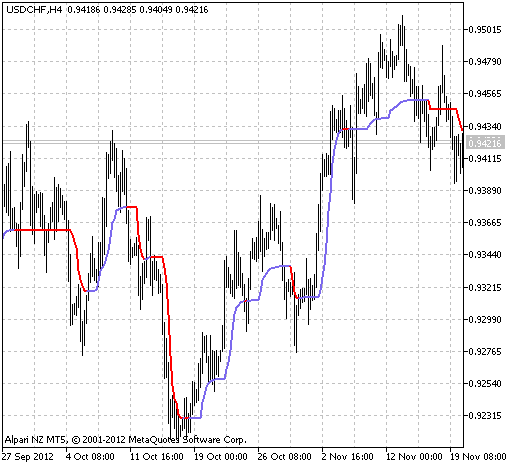 Fig.1 AML indicator
This indicator was first implemented in MQL4 and published in Code Base at mql4.com 08.06.2011 (in Russian).