This blog post has the aim to guide the members of Clever Trading Club to install indicators in MetaTrader 4/5 successfully.
The following steps assume you already bought at least one of our clever indicators with your mql5 account and have a MetaTrader 4/5 installed in your PC or laptop.
1. Open your MetaTrader platform and connect it to mql5.
In the Metatrader platform, click on "Tools" and go to "Options".

In "options", please go to the Community tab.

Introduce your mql5 user and password.

2. Activation of your indicator in your platform (Each indicator you've purchased, has at least 5 activations, so you can install it multiple times).
In the Metatrader platform, click on "View" and make sure you have activate the toolbox window.

In the toolbox (Normally on the downside of your platform) go to the "market" tab.

In the "market" tab, please click on the "Purchased" tab at the toolbox's top.

Search for the indicator you want to install and click on the "Download" button.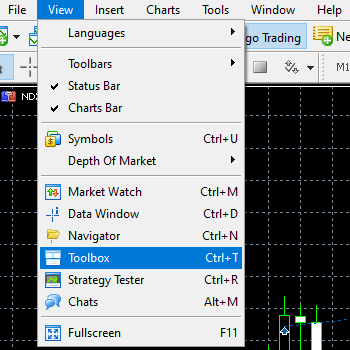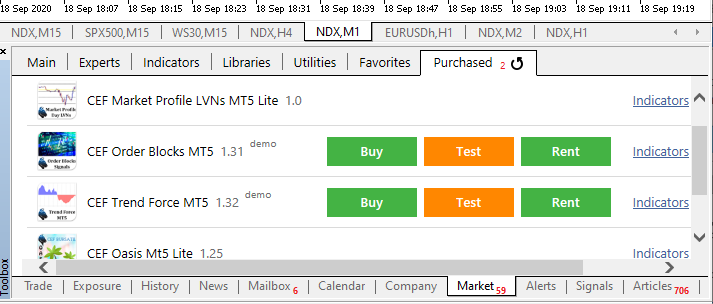 3. Add your indicator to the chart
Make sure you have activate the "navigator" window, on the "View" menu.

In the "navigator" window (Normally at the left of your window) search for the folder "Indicators". Inside, you will find the folder "market", in which you'll find the indicators you've already installed.

Double click or drag to the chart the indicator that you want to load into a chart.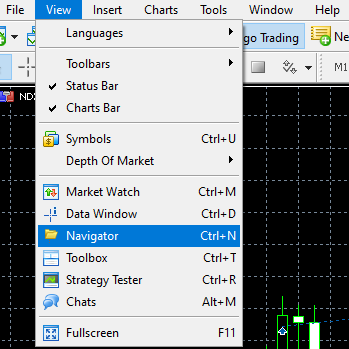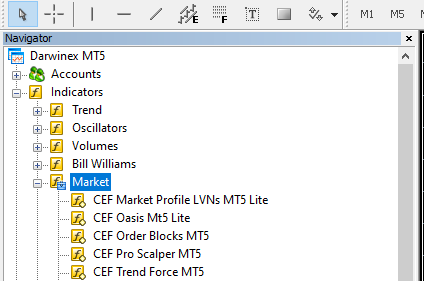 If you have any further requests or suggestions, please comment below. Thank you!