Testing on a real tick story - EURUSD,h1 for the year 2017.


Broker #1: InstaForex (the wide range of services to every customer)
Testing with standard parameters on EURUSD,h1 (2017.01.01-2018.01.01):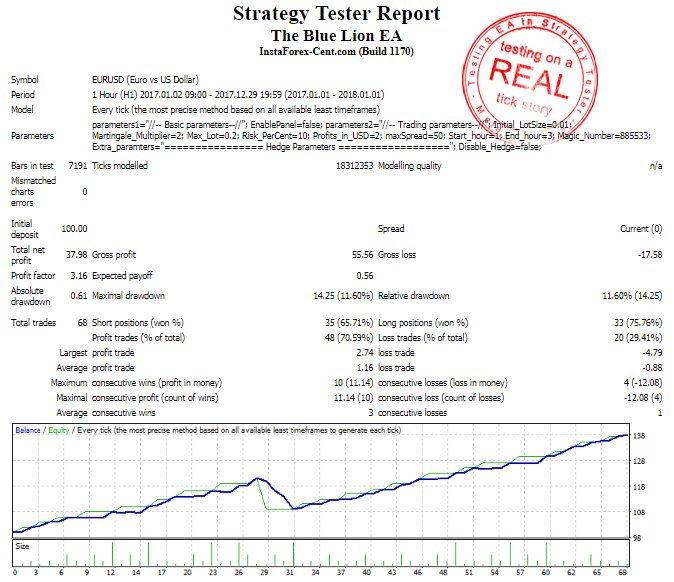 Settings for all tests were used without selection and without optimization.
Note: the results of trading on real account may differ significantly from the results of testing due to slippage and requotes.