True Direction Oscillator F.A.Q
You can know more about True Direction Oscillator (TDO) from here:
---
1# Does TDO repaint?
TDO does not repaint, and buy / sell arrows stay fixed to where they appeared for the first time.
---
2# What time-frames / currency pairs that give the best results?
TDO work for any currency pair, Commodity or index.
TDO work on all time frames from one minute until monthly charts. As a general rule the higher the time frame the better the results of technical analysis tools like TDO. So always begin your analysis from top to bottom.
---
3# I have another PC and I want to add TDO on it, should I repurchase TDO?
You do not need to, because TDO have 1000 activation limit. Which mean that you can activate it on any number of PCs you want.
---
4# How can I download the new version on my laptop?
- Open the Terminal (CTRL+T) > Market > Purchased
- Search for True Direction Oscillator
- Click Update.
Note 1: The indicator can be reached from the Navigator (CTRL+N) and it will appear in the extension (Indicators > Market)
Note 2: Metatrader 4 does not support MAC
Note 3: You should login to the ML5 community to access its services. This can be done by clicking on Options > Community then enter your MQL5 user's name and password.
---
5# I purchased your indicator by mistake and I want a refund.
I can't help you in this because of the money policy restrictions of the MQL5 website. If you need help, then return to their Service Desk.
Note:
I don't exchange TDO with other products.
I don't use payment methods rather than mentioned on the website.
---
6# I wanted to test TDO but I don't see this indicator when I test it on MT4?
The most popular reason for this error is because there wasn't sufficient data at the beginning of the test. Most of people go directly to testing the tools that they download from the market before assuring that they have enough data at the beginning of the test.
You can solve this problem by:
1. Downloading more data from the History Center.
2. Narrow system test range. (make it one month or so).
---
7# TDO signals over 5 minutes are not good. Need more settings?
As a general rule: The higher the time frame the more accurate technical analysis tools are. That is why you will find legend traders (like Peter Brandt, Alexander Elder...etc.) trade the daily, weekly & monthly charts.
Intra-day charts volatility moves in cycles. You can see those cycles clearly by adding a volatility indicator like ATR to an hourly chart. Take a look at the EURUSD hourly chart and you will see the 24-hour volatility cycle very clear.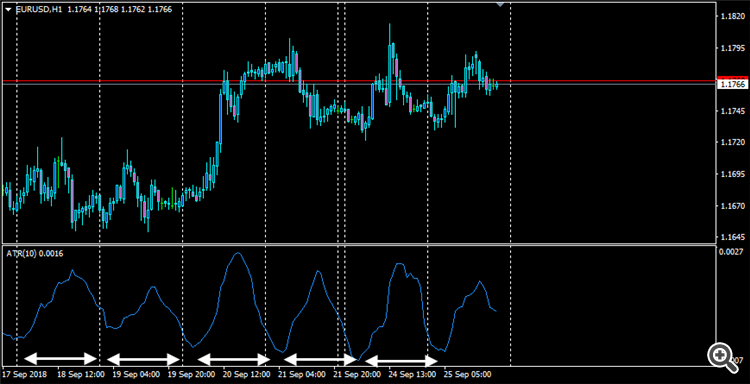 Here are my tips for you
1. In short words, you need to time filter your trades. So you should trade only in volatile hours of the day. (ex: EURUSD from 7 a.m. until 5 p.m. GMT)
2. Take trading signals that are in the direction of one higher time-frame. As an example, if you got a buying arrow on 5 min chart make sure that 15 min chart is bullish too.
---
8# How to make that signals come to me on a mobile phone?
Set parameter Notification parameters to ( true).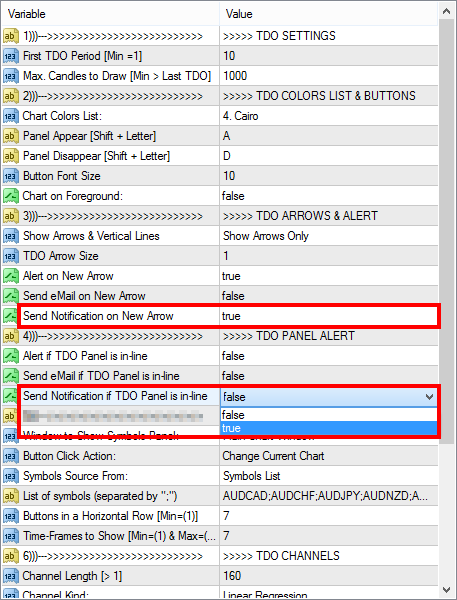 follow instruction as written here
https://www.metatrader4.com/en/trading-platform/help/setup/settings_notifications
If no error happens during the process of sending the mobile notification, then a copy from the message will appear in the Expert Section in the Terminal (CTRL+T).

If there are problems a message will be printed in the Journal with the error code.

If you still not able to receive the notification message on your MT4 mobile app then there may be an issue with your mobile server, or that you passed the limit of sending mobile notification per minute (30 message per min.).
---
9# How to make that signals come to my email?
Here is an example about how to setup Gmail with MT4.

1. Log in as usual via browser.
2. Enable Less Secure Apps feature. Gmail has additional security protection in the form of "Less Secure Apps", enable the feature by going to the page https://myaccount.google.com/lesssecureapps then activate by clicking the button on the right to ON.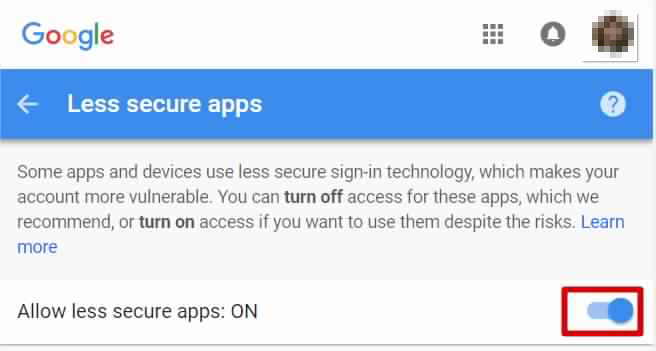 3. Enable email features in Metatrader 4. (Tools > Options).
4. Fill in email identity .
SMTP server: Fill in smtp.gmail.com:587

SMTP login: Fill with your email address (Sender)

SMTP password: Fill with your email password

From: Fill with your email address (Sender)

To: Fill with the target email address (Receiver)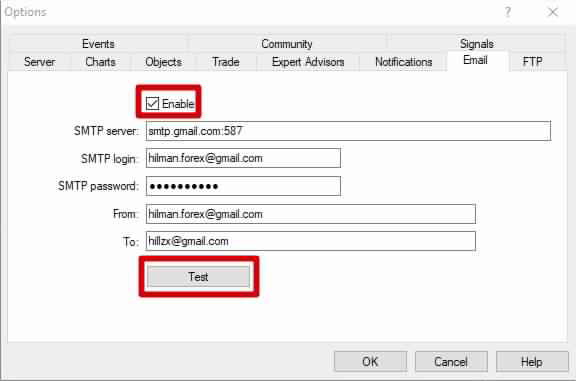 The recipient address may be the same as the sender's address. When done, click Test button to try it out. Notice in Tab Journal, whether there appears error message or not. If in the Journal, it says "Message has been sent" that mark email successfully sent.
5. Set email TDO parameters to ( true).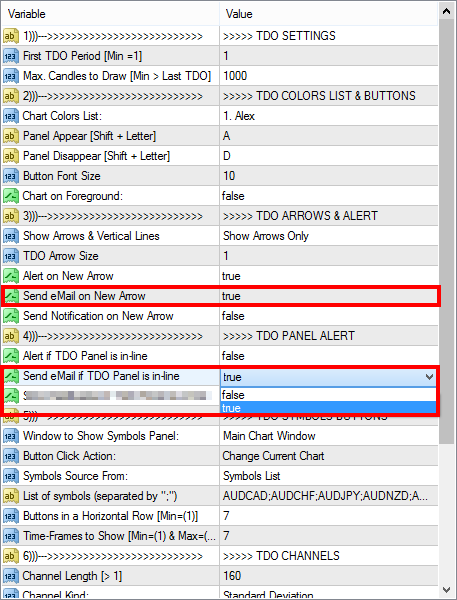 If an error happens during the process of sending the mail, then a message will print in the Terminal (CTRL+T) Journal Section.

---
10# How to add TDO to a VPS and receive notification on my mobile?
It seems that a lot of traders today want to put their indicators on a VPS and leave it 24/7, to receive mobile notification and emails sent by those tools on their mobiles!... They claim that this will make them free to trade when ever they want!...
As a traditional trader, I really don't like this because it sounds too silly. Trading is job not a fun. You must analyze the market with caution before pulling the trigger or it will blow up in your face.
But as a programmer I have to make sure that you can have what you wish. So, I want to share those points with you:
TDO have a one thousand activation, which mean that you can use it on any number of computer or VPS you have.

Don't rent MQL5 VPs because it is designed for automatic trading. You need a VPS with Windows system, so you can open it from your mobile browser.

Some brokers offer free VPS for clients who deposit $5000 or more.

Trading from mobile might not be for everyone, so make sure that you need it before paying money to have it.
---
11# What is TDO winning ratio?
Win Ratio is for systems... An indicator is not a system but it can be a part of it.

According to my trading results, the Profit Factor is 1.75... This mean that I win $1.75 to each dollar that I loss.
---
12# How to determine TDO stop loss and take profit?
TDO is a 5 in 1 indicator and it contain a lot of tools to aid the trader in finding the proper stop loss and take profits. You can use
1. Channels to find trend and overbought/oversold areas.
2. Rounded numbers grid to find psychological levels.
3. Zig Zone Levels, which are supply and demand levels.
By combining all those tools together, the trader can see strong reversal areas which works as trading Stop loss or Take profit.
---
13# How to use TDO buffers in my Expert Advisor?
For programmers who want to know the important TDO output buffers, you can find them in description section under the indicator icon.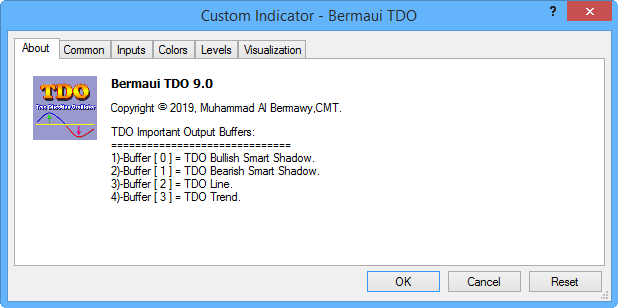 .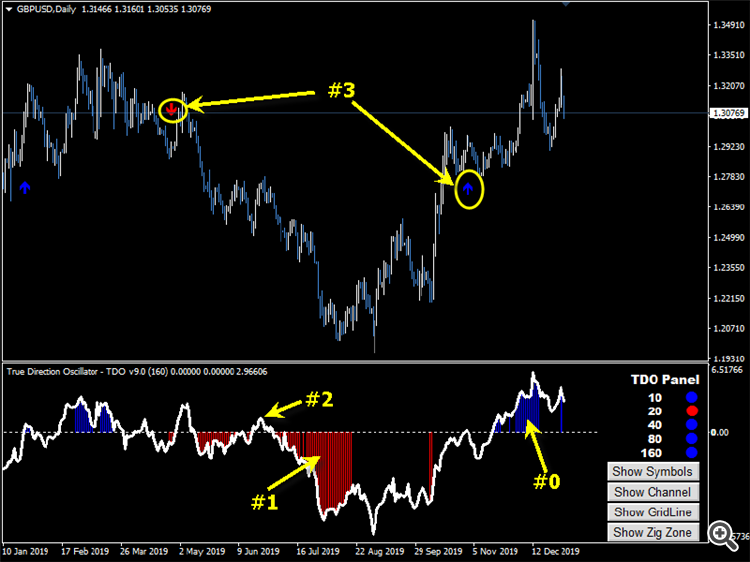 You can read next blog that show an example about how to use the buffers to build an expert advisor:
https://www.mql5.com/en/blogs/post/731141

---
That is all for now. I hope you read those F.A.Q about TDO because they will help you to understand it much better.

If you have any other question then inbox me and I will answer you as soon as I am online.

I wish everybody green pips.

Best regards

Muhammad Al Bermaui, CMT