Back in the office, we welcome you to a new trading week in June.
What happened during our absence from the market? The Federal Reserve raised interest rates for a second time this year and signaled two more hikes until year-end. However, fresh updates from Fed Chairman Jerome Powell suggest the Fed is in no rush to extend its hiking-cycle while 'indicators of longer-term inflation expectations are little changed'. The U.S. dollar benefitted from that moderately hawkish tone but gains in the greenback proved short-lived last Wednesday.
After the Fed all eyes turned to the European Central Bank rate decision last Thursday which was considered a crucial meeting. Since the market prepared for a definitive taper to QE, there was a significant risk of disappointment if the ECB fails to deliver. In a nutshell, it was easier to disappoint than to impress. And that was indeed what happened: The ECB struck a dovish tone while ECB President Draghi stressed the need for continued accommodation with no rate hike expected before the second half of 2019. The central bank announced that it would extend its QE program another three months after the previously expected September end date and this is far from a taper and turning the corner on the ECB's extreme monetary policy stance.
EUR/USD
As expected, since the euro failed to overcome the 1.1850-barrier it was no surprise that the single currency dropped back into its previous trading range with a crucial support-zone remaining intact between 1.1550-1.15. As long as that support area holds we may see a bullish attempt of a break above 1.1650. Above 1.1660 the euro could head towards 1.1720. For bearish momentum to continue we would need to see a significant break below 1.15. However, we bear in mind that the euro is currently in oversold territory, making potential pullbacks more likely for the time being.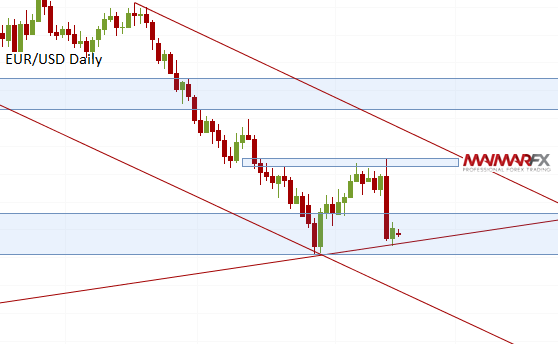 GBP/USD
The cable remained below 1.3450 and favored the primary downtrend. As long as the pair holds above 1.32 we may see a pullback towards 1.3430. For bearish momentum to accelerate we would need to see a break below 1.3190, whereas on the topside, a break above 1.35 would shift the bias in favor of the bulls.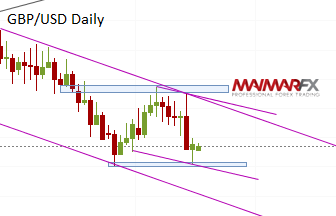 With the Fed and ECB behind us, there are no high-impact risk events on the calendar this week. Trading conditions for day traders could therefore be less-than-ideal but let us be surprised.
ECB President Draghi will be speaking in the days ahead but with the dovish ECB meeting just behind us, his speeches might be of minor importance to the market. On Thursday, we have the Bank of England meeting on tab, but with no changes in monetary policy expected and no new forecasts, this meeting could be a non-event for sterling traders.
Here are our daily signal alerts:
Daily Forex Signals:
View our daily signal alerts http://www.maimar.co/category/daily-signals/
Subscribe to our daily signal service http://www.maimar.co/signals/
We wish you good trades and many pips!
Any and all liability of the author is excluded.