Congestion area broken and traders exit in a hurry
The congestion in the EURUSD at the 1.1113-20 level worked for a bounce to 1.1134, but then the support gave way and traders exited/sold into to break (get me OUT) The fall has now taken the price to - and through the 1.10966 level where the 200 day MA and trend line came together. That MA line held support on Monday during the London morning session. The break below today will now make that level worth eyeing as resistance now.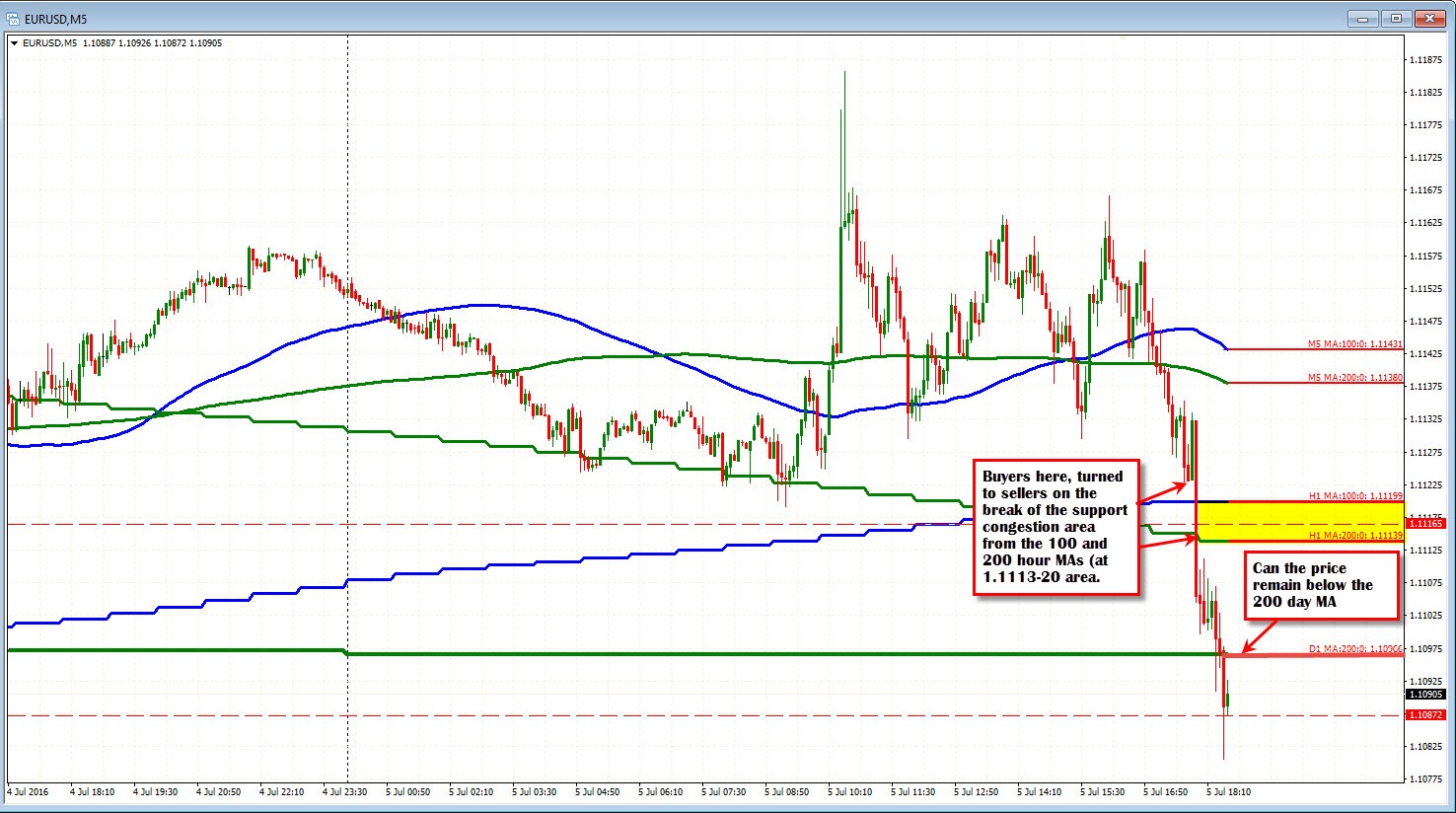 The move lower has been helped by a corrective move in the EURGBP back to 0.8500 area from 0.8547. The next technical level in the GBPUSD is being approached at 1.3015 and then 1.3000. Looking at the 5-minute chart below, the 100 bar MA was where this move higher started earlier today. A break below it would help the downside for the EURUSD too (or should).