The big 100 remains the main level to watch but there's a big level in front of that.
USD buyers almost have a case for feeling sorry for themselves after USDJPY was dragged down kicking and screaming by the crosses. Any of them taken out in the Brexit move through 100 were probably kicking themselves, unless they grabbed the dip.
And that's the thing with levels. they're good until something big happens. Now we're over the referendum vote itself, we can think about looking at those levels once again.
USDJPY daily chart
I rather suspect that the lower levels will have more of an influence than last week (barring any big shocks). The 50.0 fib of the 2011 swing up at 100.70 has coincided with older support and resistance through 2013/14. That makes the level even stronger. I'd be more comfortable with longs down there now than I would have been last week.
At the moment 101.45/50 is where support has been strongest, with breaks pulling up ahead of 101.25.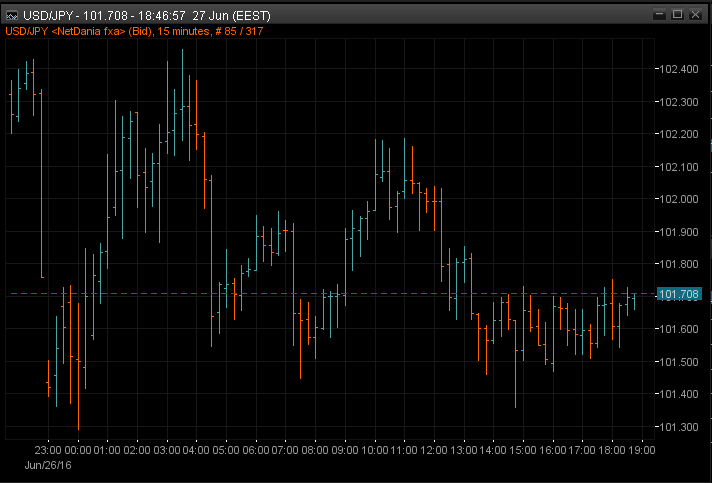 USDJPY 15m chart
So far for in the US day, 101.70/75 has been resistance and we'll see more at 101.90, 102.00 and 102.20.
The dollar hasn't been linking itself to stocks much but that's probably due to the fact we're just seeing an asset switch from stocks to bonds rather than a proper risk off move. If we see yen buying picking up in the crosses again that may change the picture further.
As I type, the S&P is back above 2000 but it still has to work hard to repair the damage so far.