Morgan Stanley estimated the EUR to be in neutral situation related to fundamental factors - the price will be ranging within the familiar levels:
EUR: The ECB Pushes Back. Neutral.
"The latest ECB press conference was dovish in tone, and the central bank increased the amount it can purchase of new issuances. In only making one adjustment to its current policy, the central bank kept the door open for further easing, contributing to the weakness seen in EUR. The central bank will need to maintain its dovish tone going forward to avoid the currency gaining ground once again off the back of its current account surplus and inverse relationship with risk."
Let's evaluate the situation with EUR/USD concerning future possible direction of the trend: bearish or bullish in long-term situation?

EUR/USD: ranging bearish. The pair is on primary bearish market condition with secondary ranging within 1.2069 key resistance and 1.0461 key support level.

If the price breaks 1.1713 resistance so we may see the local uptrend as the secondary market rally within the primary bearish market condition.
If the price breaks 1.2069 resistance so it may be the bullish reversal of the price movement in the future as the next bullish target.
If the price breaks 1.0461 support level so the bearish trend will be continuing.
| Resistance | Support |
| --- | --- |
| 1.1713 | 1.0461 |
| 1.2069 | 8N/A |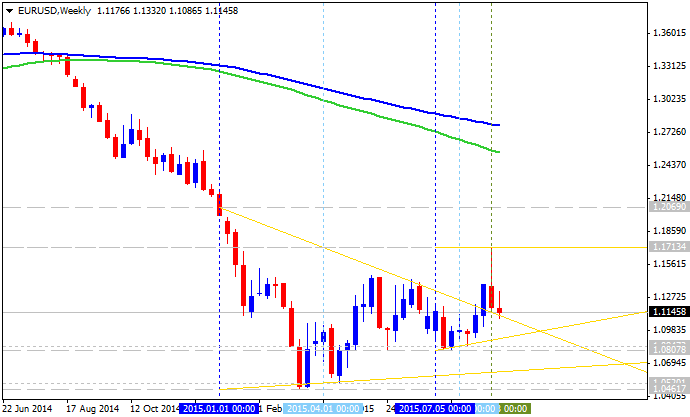 Thus, the bearish trend will be continuing for this pair on the way of the primary bearish, or ranging bearish, or bear market rally. But it will be the bearish anyway. besides, most realistic scenario is the ranging bearish market condition (means: neutral). So, Morgan Stanley is correct concerning the future of EUR related to USD.