Many banks estimated the value of EUR/USD at year-end as 1.04. For example, Barclays made forecasting long time before Grexit, 2 days before Grexit and after Grexit with one same value: 1.04. Let's evaluate this forecasting to prove it or to reject for example using simple technical analysis tools:
support and resistance lines, and

Simple Moving Averages indicator (which is standard indicator in Metatrader 4 and Metatrader 5)

As we see from the charts below (W1 timeframe and MN1 timeframe for EUR/USD) - 1.0461 is the key support level for this pair for both timeframes. On W1 timeframe - the price is located below 100 SMA and below 200 SMA for primary bearish market condition trying to break the triangle pattern from above to below for the bearish trend to be continuing.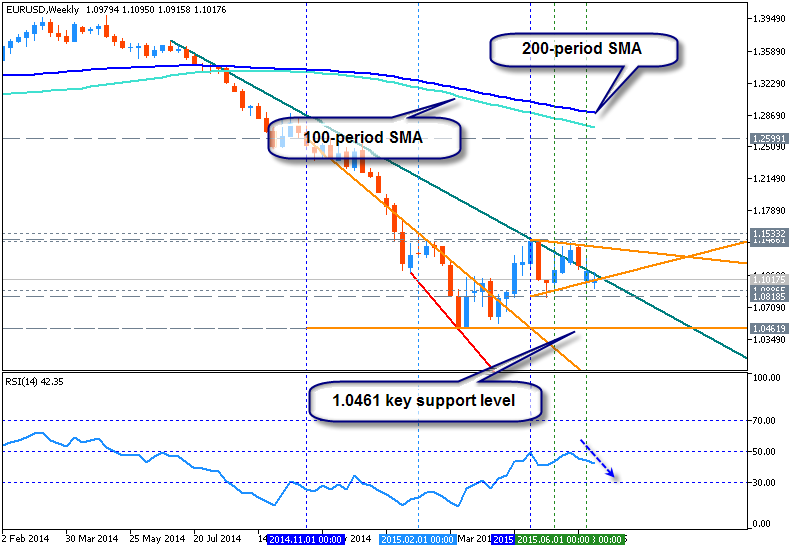 MN1 timeframe: the price is ranging within the primary bearish between 1.0461 support and 1.1533 resistance level, and 1.0461 support level is the nearest one for this timeframe.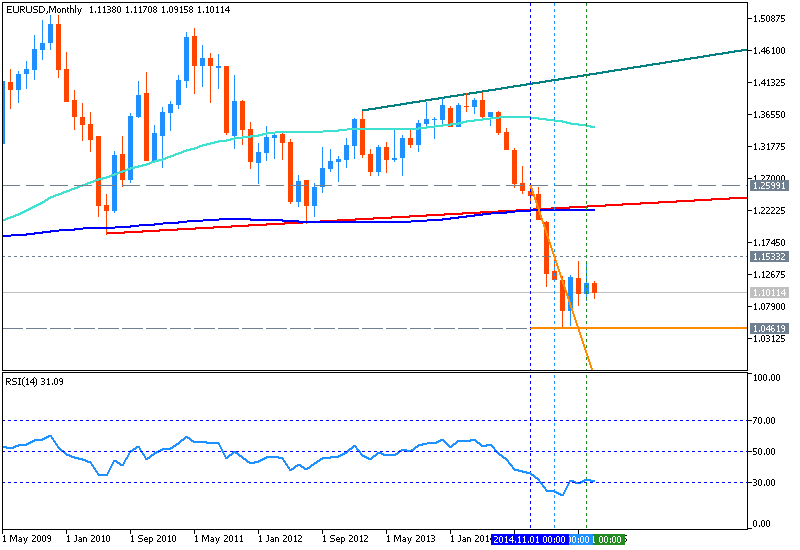 So, we can prove that 1.04 is the real valid target for this pair at year-end (Barclays are right).