Interview on Automated Trading Championship 2012 from 23.10.2012.
"I examined many indicators before realizing that they are not necessary for making money on Forex" - our present interviewee Egidijus Bockus (Egidijus) told us boldly. We have all reasons to take his words seriously, as his Expert Advisor occupies the third place with more than $32 000 beginning from the third week of the Automated Trading Championship 2012.

Hello, Egidijus! Tell us a little about yourself.

Hello! I live and work in Lithuania. I received a degree in economics.
I've been installing, programming and consulting in the area of business management systems for 15 years. I have also created and adapted special financial modules for manufacturing business.

It is the fourth year already that I've been working on Forex. I have reviewed the work of more than 1 000 various Forex indicators and robots. I have revealed the principles of the profitable automated trading and developed ForexTraderisPro program based on several different strategies. I constantly develop new profitable strategies and enhance my program trying to increase profit and reduce investment risks.
How did you start your Forex activity? Was it your education that sparked your interest in this market?

Yes, probably. I studied shares and options at the university. I traded them for some time and then switched to more stable work. Four years ago I became interested in that again but I wanted to try the more liquid Forex market that time.
What market and shares did you trade initially? What platform did you use?

I have traded Lithuanian shares via the platform offered by one of the Lithuanian banks. This was about 10 years ago. I became interested in Forex somewhere in 2008 and chose MetaTrader 4. I liked this platform. I know MQL4 language well enough. I did a lot of programming using it. When MetaTrader 5 was released it lacked the strategy tester at first. I wanted to develop Forex robots in some new languages. Therefore, I learned Java.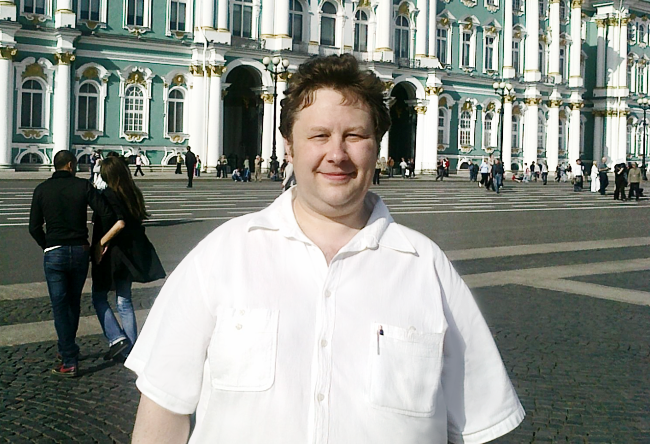 It is only the first time you are participating in the Championship. Why?

Last year it was too late already when I knew about the competition. Therefore, I've decided not to miss it this year.
Tell us more about your Expert Advisor. The description states that you have implemented VSA but no indicators.

Yes. That is correct. I examined many indicators before realizing that they are not necessary for making money on Forex. However, I use strategies with 2-3 indicators on my real account. I wanted to rewrite my program from Java to MQL5. Since I know MQL4 pretty well, I thought that 1 day will be enough for that. But after two hours of mastering MQL5, I realized that I am not able to rewrite it in time. Therefore, I used another simple strategy and submitted it to the competition.
It is a trend following strategy. It can make quite a big profit and take one of the first places in the competition in case a trend is long and reliable enough. This Expert Advisor uses only Open and Close prices and volumes. That is why it can be easily tested and optimized. Its testing time comprised 31 seconds. It passed the tests on the first try because it is very simple.
Have you started using VSA after working with shares? This analysis method has been developed for stock trading. But Forex is a different market. It is said that tick volumes correlate with real ones on older timeframes but your Expert Advisor is working on H1. What can you say about that?

No. I started using VSA (Volume Spread Analysis) not so long ago, when I was trading on Forex already. First, I used EURUSD option volumes on small timeframes. Now I am trying to find correlation of profit and Forex volumes. H1 is good at that. I was afraid that the volumes will change and the strategy will no longer work when I switch to another platform. But it showed good results during optimization.
Your Expert Advisor is quite aggressive. The volumes of market entries are 7-8 lots. All of them are long ones. Has your money management been specifically adapted for the Championship?

Yes. The maximum risk has been implemented. Otherwise, you will never win. As far as long positions are concerned, there have not been sell signals yet.

Do you have a favorite participant, an Expert Advisor you are rooting for?

I like an Expert Advisor of Alexander Arashkevich (AAA777). It also uses bar parameters. I think, it will take a high place.
Participants have recently started to sell their Expert Advisors via Market. Are you planning to do the same? Do you now about this service?

Yes, I've paid attention to your services and new features. They seem to be very comfortable and attractive. I'll have to master them all. My Expert Advisor is in development now. It can make large profits in some periods of time. Therefore, it may take a high place in the competition. But it is not stable enough. That is why I do not use it on a real account and I cannot sell it. Perhaps, I'll sell it later in case I manage to improve it turning it into a reliable working algorithm. If not, it is still good enough for contests. In that case, I'll post it for free on my website.
Have you managed to examine our new Signals service?

Yes, I have. It is very convenient service. I think that all traders will like it.

How will you spend your prize money if you win?

That is a tough question. I like managing money when I have it already (laughing). I think, I will invest in Forex the first half of it and I will try to spend wisely the second one.
Do you want to wish something to the Championship Participants or give them some advice?

First of all, I want to thank the Organizers and Sponsors. Everything has been arranged at a high level. I wish all Participants good luck both during the contest and in life!

Thank you very much for the interview! Good luck!
Translated from Russian by MetaQuotes Software Corp.
Original article: https://www.mql5.com/ru/articles/578