Interview on Automated Trading Championship 2011 from 03.11.2011.
Appearance of the Expert Advisor cs2011 by Igor Korepin (Xupypr) at the very top of the Automated Trading Championship 2011 was really impressive - its balance was almost twice that of the EA featured on the second place. However, despite such a sound breakaway, the Expert Advisor could not stay long on the first line. Igor frankly said that he relied much on a lucky start of his trading robot in the competition. We'll see if luck helps this simple EA to take the lead in the ATC 2011 race again.

We've looked through your history. You were quite an active participant of mql4.com. How large is your trading experience?

I opened my first live account in 2005 after a brief acquaintance with Forex and your trading terminal (MetaTrader 3 at that time). A year later I started to use the MQL programming language. This was the 4th version.
Why do you use such a nickname (Xupypr means Surgeon in Russian)? Is it somehow connected with your work or studies?
It is only connected with my student hobby - I played Counter Strike and used this name. Since then I've been using it.
In general, can we say that trading is not a job but is like a game? Does market contain common elements of passion, trial and error?
I think there are reasons why stock trading is called gambling. Many people come here searching for adrenaline, and they find it here. But when first get into this game, they do not even realize what awaits them. But only few of them can turn the trading game into their job.
You have a good experience in MQL4-programming, but you do not participate in the MQL5.community. Why? Is there something that you don't like?
No, there are no obstacles. Just my life priorities have changed a bit, and there is simply no time for programming. But I think it's all temporary, and I will be possibility to program in MQL5.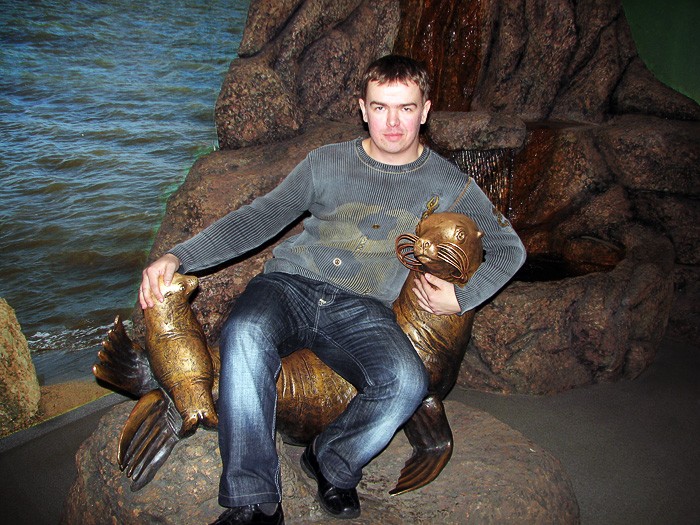 What is trading for you? Isn't it a way to achieve freedom, when you do not depend on bosses and the conjuncture?
I long for this. I hope someday I will achieve this. Now I'm working as an engineer.
Judging by the description of the Expert Advisor, it uses "a simple MACD". Site visitors tried to guess, what's in it. And suddenly you decide to publish the source code of your EA. Why did you do that? You know, many of the visitors would like to purchase the robot that showed good results during the ATC.
It would be shameful for me to sell this Expert Advisor in its current form. It was lucky enough to appear on the very top, and in anticipation of a further stream of questions or even accusations (there were some), I decided to open its source code. It is not really valuable and certainly it is not designed for use on real accounts! I can say that this EA is my first attempt.
It's strange to hear about the first attempt, because you are not new to strategy programming. Don't you think that you are too exacting in your search for profitable strategies?
I haven't yet developed strategies or anything else serious in MQL5. It's not about the novelty or complexity of the language. On the contrary, you can use the same procedural approach like in MQL4 without delving into the OOP features of MQL5. But this is the problem of lack of time. My profitable strategies are still waiting in the wings.
Let's go back to the Championship. Why does your EA place Take Profit and uses no Stop Loss? Didn't you manage to find appropriate stop levels during optimization?
My Expert Advisor showed very low trading activity, and I even didn't try to add Stop Losses. I relied much on a good start. Now, with enough money on the account, it can withstand almost any drawdown. Of course, this kind of trading is not acceptable in real life. But this is Championship - sink or swim.
Two days ago your EA seemed to be resting at an unattainable height. And suddenly there was one more rise - the Expert Advisor by ias. The MetaTrader 5 Tester now supports multicurrency strategies. Have you ever tried to create programs trading multiple currencies?

Yes, once I tried to create a multicurrency robot, but it was very simple. For a full-fledged multicurrency EA you need a well-thought strategy. In my understanding, it must simultaneously take into account the movements of several instruments. Currency indexes are quite suitable for such analysis. I don't know how the ias' Expert Advisor is constructed and what strategy it uses. But I think that the author succeeded in it. His EA catches strong movements and is excellent in protecting the profits. It has already earned over $100,000. My congratulations to ias!
MetaTrader 5 contains a multicurrency tester and multithreaded optimization. What else does a trader need to be happy?
To be happy? Well, if not the grail, then something similar to it. From the technical point of view, a trader has almost all necessary tools for creating one. Add here a little bit of intuition, patience and luck.
What are the principles of a profitable trading strategy? Have you ever developed Expert Advisors to order?
No, I've never developed EAs for someone else. There can be different principles for achieving profits, but it's not important. What's really important is the result!
But many programmers say that development of EAs to order provides additional ideas. What do you think about it?
I don't think that a programmer that executes an order needs these ideas. Although anything may happen. A muse usually comes at an unexpected moment.
Is there anything interesting in the Championship that you haven't thought of earlier?
There is a lot of interesting ideas to analyze. Naturally, my first object to study is the Expert Advisor by ias. I think it comprises a lot of interesting ideas, especially I'm interested in the way it manages positions. It knows the right moment to increase a position, lock in part of the profit and so on.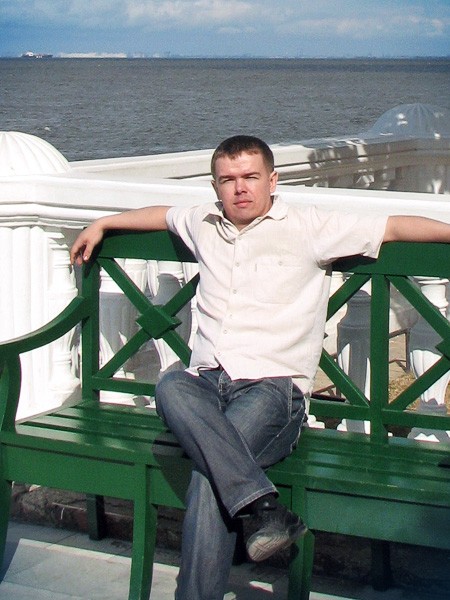 Soon after closing by Take Profit, your Expert Advisor opened a Sell position. It does not have a Stop Loss level, and it is in a small drawdown. What do you expect from it in the nearest future?
Many of those who have downloaded the EA and studied it, know the answer to this question. Well, there are two variants - either he closes a position by Take Profit or the position turns to Buy, locking in a small loss.
Do you follow the publications on the Championship website? What do you like and what would you like to improve?
Of course, I watch the contest and read all the materials. I'd like to see some improvements in the table of Participants. It lacks important information: drawdowns, percentage of profitable deals. Well, there is enough place, so please add this data.
Are you now talking from the point of view of an investor or a trader? Are traders critical when assessing someone else's trading?
I'm talking as a trader, and every trader has his own criteria for assessment. I'm more inclined to analyze the equity curve, which also includes the maximum and relative drawdown. And I'm really interested in multicurrency trading, when you can have a smooth equity curve in case positions are held for quite a long time.
The MetaTrader 5 tester provides the option of forward testing based on optimization results. Have you used it?
Frankly speaking, no. But this option is undoubtedly very useful and essential!
What's of better use for ordinary traders - trading statements or publications? Do you think interviews are useful? Is there anything useful in them for you?
I think that various reports are useful. As for the interviews - they are an integral part of the Championship, which allows to bring some animation to trading robots, to see who's behind them.
So, a trader is more a researcher, right? Is it possible to trace back a trading strategy based on the available trading history?
Every trader is a researcher to some extent. As for a trading strategy - it's impossible to precisely guess the trading strategy, you can only get close to it. I don't think it's necessary. You'd better develop your own ideas!
Some people believe that your Expert Advisor has been specially designed for the ATC and has nothing to do with the real trade. What can you say to them?
That's true, and it's not a secret.
What can you wish to the Championship participants?
What can I wish except good luck? Well, good nerves and patience! The profit is strong with this one.
Igor, thank you for the interview. Good luck to you and your Expert Advisor.
Translated from Russian by MetaQuotes Software Corp.
Original article: https://www.mql5.com/ru/articles/547