The indicator displays the horizontal line that sets the signal actuating level.

During the first launch of the indicator the actuation level line is gray and not active. When a trader changes its position on a chart it becomes active and turns red. As soon as the price reaches the actuation level, the indicator starts giving alerts or sound alarms.

After the moment the price crosses the level, the indicator will give one alert at each tick, until the limit of signals defined by the AlertTotal (number of alerts) external variable is reached. After that the actuation level line will turn gray and become inactive, until it is again relocated by a trader to a desired level.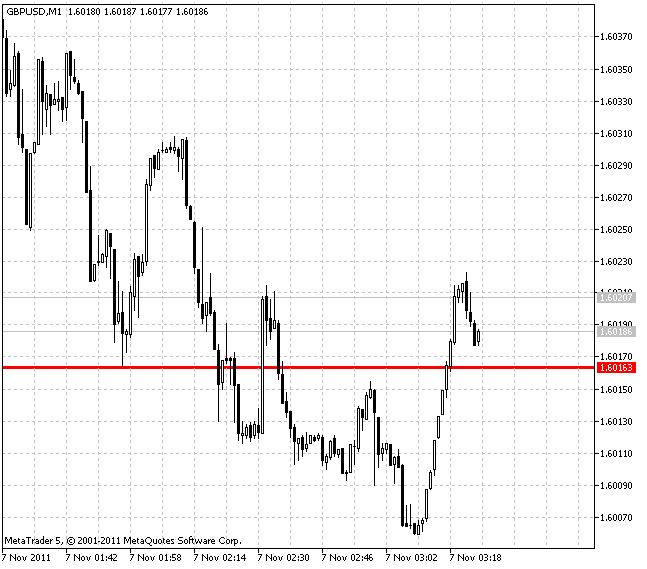 Input parameters:


input string level_name="Price_Level_1";          
input string level_comment="actuation level"; 
input color active_level_color=Red;             
input color inactive_level_color=Gray;          
input ENUM_LINE_STYLE level_style=STYLE_SOLID;     
input ENUM_WIDTH level_width=w_3;               
input ENUM_ALERT_MODE alert_mode=OnlyAlert;     
input uint AlertTotal=10;                        
input bool Deletelevel=true;