Real author:
Tim Tillson
T3 indicator is proposed by Tim Tillson in 1998.
The reason of development of this new moving average was to improve the noise filter and decrease a lag, presented in most of the moving averages. The indicator is based on multiple exponential smoothing of price. Trade signals are: buy when price crossover the indicator upward and sell in case of downward crossover.
The indicator uses CT3 class of SmoothAlgorithms.mqh library, the details can be found in the article "Averaging Price Series for Intermediate Calculations Without Using Additional Buffers".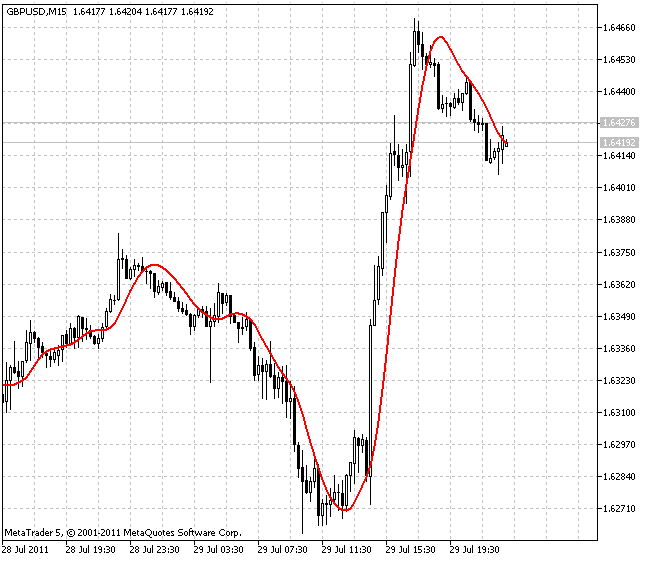 T3 Moving Average Indicator