Real author:
RickD
An indicator of a moving average similar to EMA.

Calculated as follows:
AMMA[bar] = ((AMMAPeriod-1)*AMMA[bar+1] + Price[bar])/AMMAPeriod
25-day Average Modified Moving Average works as a filter. It is recommended in "Commodity Futures Trading with Moving Averages".
This indicator was first implemented in MQL4 and published in CodeBase on 07.08.2007.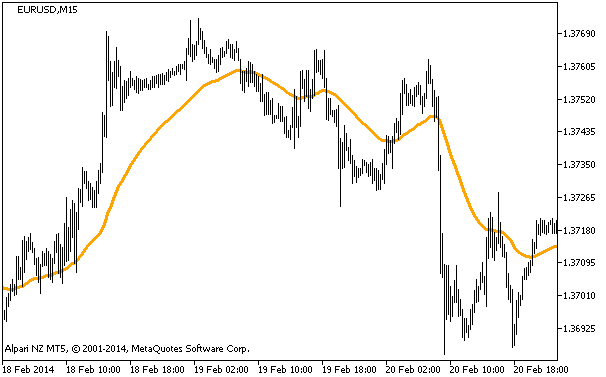 Figure 1. The i-AMMA indicator