Real author:
RickD
Adaptive Moving Average (AMA) developed by Perry Kaufman.

AMA is designed so that you can adjust its sensitivity depending on the strength of a trend. This version of the indicator is optimized for large periods.
This indicator was first implemented in MQL4 and published in CodeBase on 11.06.2007.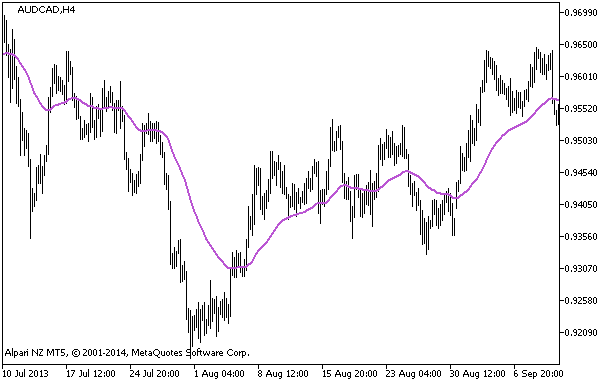 Figure 1. Indicator i-AMA-Optimum