Real author:
Nick Bilak
The indicator uses analysis of values of Heiken Ashi Open and Heiken Ashi Close for a selected period.
If the trend and candlestick direction match, the color of the bar is light, if opposite, the bar is dark.
Originally this indicator has been written in MQL4 and was first published in the Code Base at mql4.com on 09.10.2007.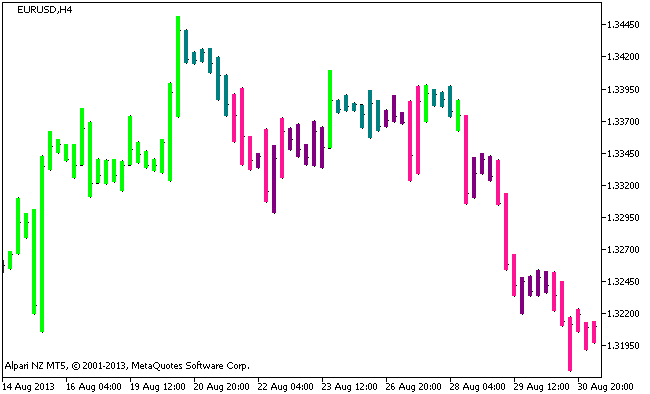 Figure 1. The TTM-Trend indicator