New Renko 2.0 (indicator) with a lot more information (time, volumes, and spread).
Inspired by Renko for MQL5 by Serhii Ivanenko and Renko Live Charts v4.13 for MQL4 by Tim Welch.
References the Symbol library for MetaTrader 5 by fxsaber.
A complete Renko chart indicator with wicks. Configure using Tick Size, Pip Size, Points or R. Now with Asymetric Reversals!

Don't forget to check the new Renko 2.0 Offline.
Parameters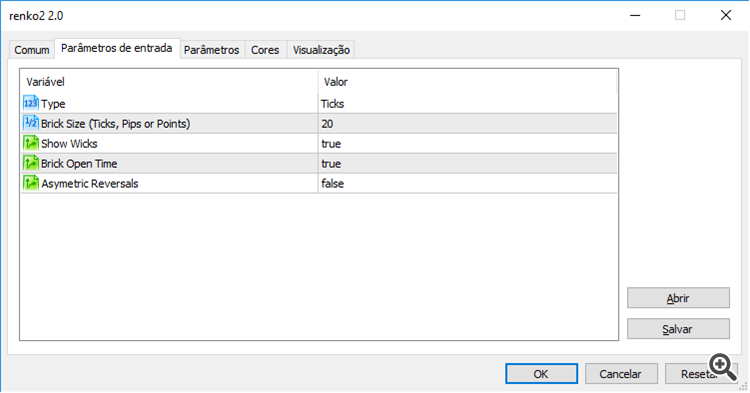 View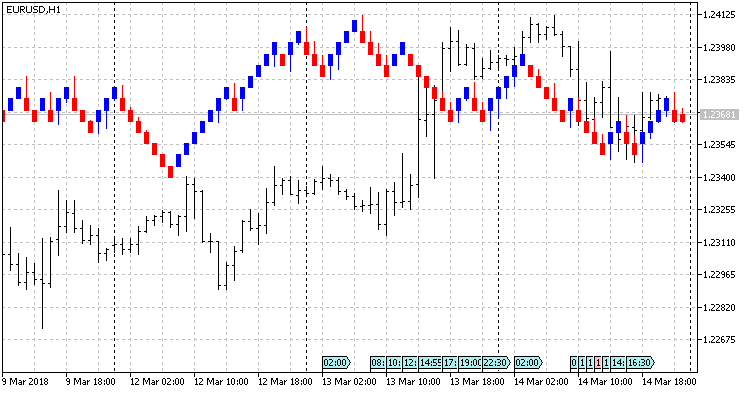 Version history
2017-12-31:
Implemented Bars History Input for better performance.
2018-01-04:
Fixed: Array out of range exception for Bars History input.
Fixed: Invalid plot of two Renko bricks when pivot high.
2018-01-13:
Fixed: Wick size on history and chart reload.
Fixed: Wick malformed with brick size.
2018-01-15:
Fixed: Minimum brick size to one tick.
2018-01-17:
Implemented normal array buffer for better performance. w/ Aécio F. Neto <aecio.neto@xcalper.com.br>
Implemented chart reload algorithm and other corrections.
2018-03-08:
Implemented Renko 2.0 library with Renko 2 Offline, custom symbol generation, volumes, gap colors, and other improvements.
2018-03-28:
Fixed events and time from Renko rates.
2018-04-02:
Fixed Renko open time on Renko rates.
2018-05-02:
Fixed Renko volumes, bugs, and performance.
2018-06-21:
New library with custom tick, performance and other improvements
2018-09-27:

Asymetric reversals, corrections on wick size and initialization