Author of the idea: Iurii Tokman, mq5 code author: barabashkakvn.
The Expert Advisor opens positions at the specified time. You can set separate permissions for opening Buy and Sell positions. You can also configure the EA to close positions at a certain time. Also, it is possible to set stop loss, take profit, and trailing stop.
Input Parameters
It is recommended to optimize the EA in two steps. AT the first step, optimize only important parameters: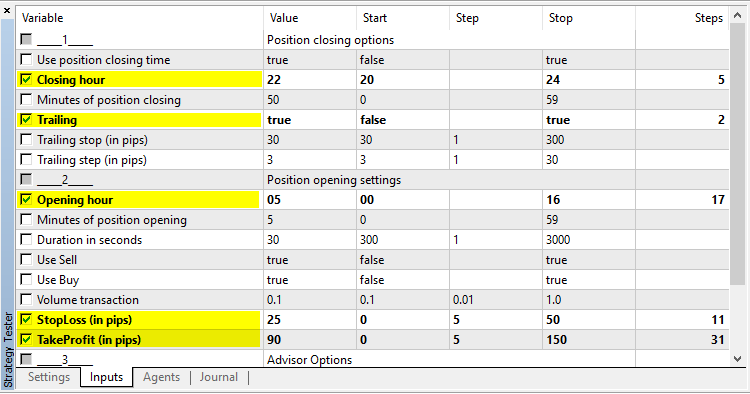 Then select the best variant, disable settings form the first step and enable the rest of parameters.
One of the results on EURUSD,H1: