Real author: Mohit Marwaha
The indicator shows a text block with the values ​​of the user defined ATR period for each timeframe. The size of the text block is customizable. You can also change the text font and disable the display of unused timeframes. The maximum number of simultaneously displayed indicators is ten.
This indicator was first implemented in MQL4 and published in Code Base at mql4.com on 21 December 2015.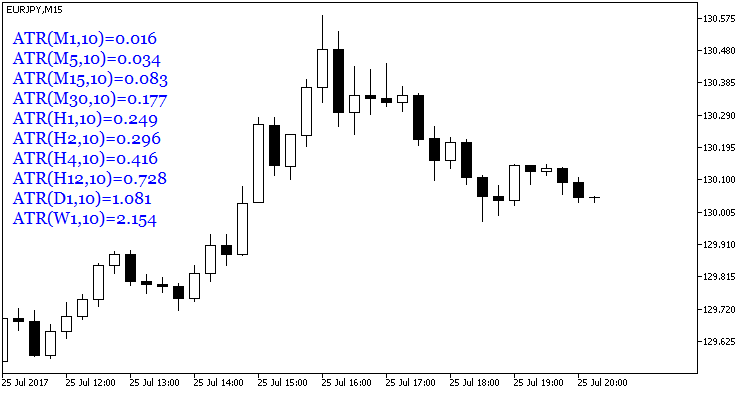 Fig. 1. The ATRValues indicator