Real author: VadimVP
The indicator draws a color filled channel at a distance from the current price, which is equal to the current spread multiplied by ten.
In other words, the indicator draws an area, trading inside which would most likely bring loss. It is especially useful for currency pairs with huge spread values.
This indicator was first implemented in MQL4 and published in Code Base at mql4.com on 22.11.2010.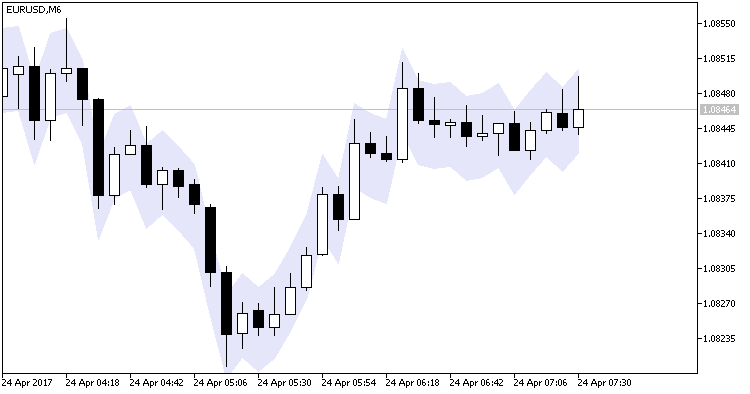 Fig.1 The RiskSpread indicator