Real author:
Ulterior (FF)
An interpretation of Stieve Nisson's 'Three Line Break' strategy. Levels are determined by the closing prices. Blue lines denote support, red - resistance, dotted lines - candidates.
The parameter of the LB indicator sets the number of levels for a breakthrough. After a certain number of points, the lines of the levels on the specified timeframe are trailed. Only levels of a higher timeframe are shown on the chart.
This indicator was first implemented in MQL4 and published in Code Base at mql4.com on 07.11.2008.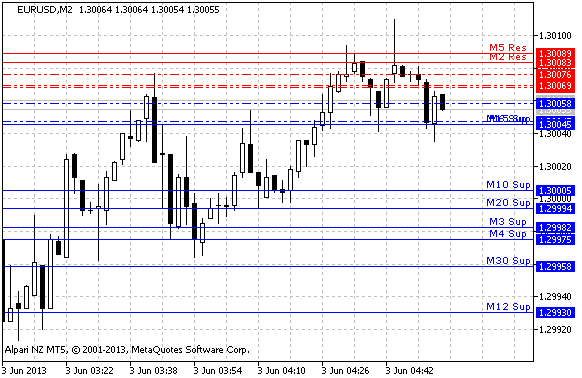 Figure 1. The SR_TLB indicator