The real author:
Bruce Hellstrom (brucehvn)
The trend indicator drawn in the form of the cloud. The envelope clouds are the weight coefficients of the increments of price for the period. The range of the indicator changes is from 0 to 100%. The value of 100 for the period 25 indicator means that at all previous twenty-five bars, there was an increase of a financial asset price.
This indicator was first implemented in MQL4 and published in Code Base at mql4.com on 22.06.2008.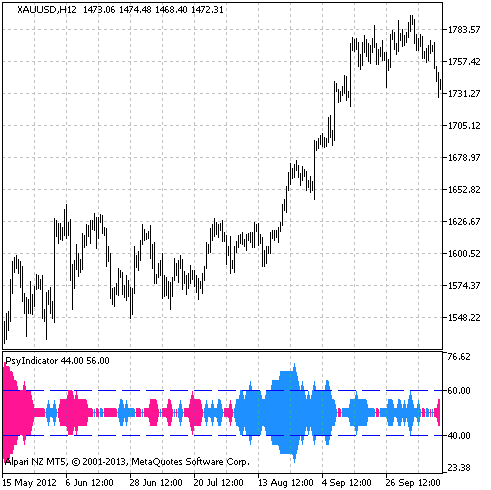 Fig.1 The PsyIndicator indicator